Follow in the wake of the real Flandriens: the Flandrien loop
Climbing, pedalling, fighting, tactics, always pushing yourself, never giving up. Like a real Flandrien! The real action can be found to the south of Leuven. It's easy to see why they chose this region for the last leg of the final of the 100th road world championships. Write your own cycling history on this route. This sporty 65.5-km loop starts from Leuven station and is available as a GPX.
Train with Sven Nys: Sven Nys Cycling Route
Sven Nys is considered in Belgium to be the best cyclo-cross rider ever. Now he has mapped out his favourite training route for you in the region around Leuven. A tough 93-km loop, that will take you across the Hageland hills, along the River Demer, through fruit orchards and past slopes that are planted with vines. All nicely signposted and available as a GPX.
Tip! Visit the cyclo-cross experience centre en route.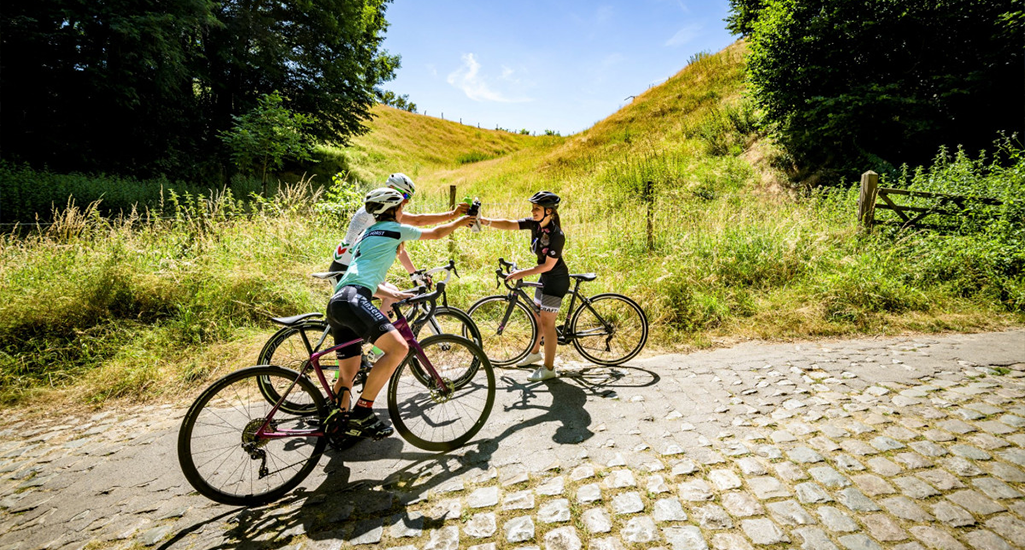 Brewery De Coureur | Kessel-Lo
Can you think of anything better than a well-deserved cold pint after a long ride? Where better to stop than at Brewery De Coureur? Enjoy a freshly-tapped beer in the taproom of brewer Bart and mistress of the hops Ine. Open four afternoons a week and the brewer throws in a quick explanation for free. Like the brewery, all the beers have names that are related to cycling: Colleke, Granny Gear, Kuitenbijter, Souplesse, Bordeneur, ...
Cycling with the greatest ever: the Eddy Merckx Cycling Route
Follow Belgium's greatest cyclist on a 70-km route that winds its way through his native region. The elevation gain of 500 metres will test your legs here and there. Fortunately there are plenty of gems en route where you can take a break, such as Horst Castle. From Leuven you can easily get to this signposted route.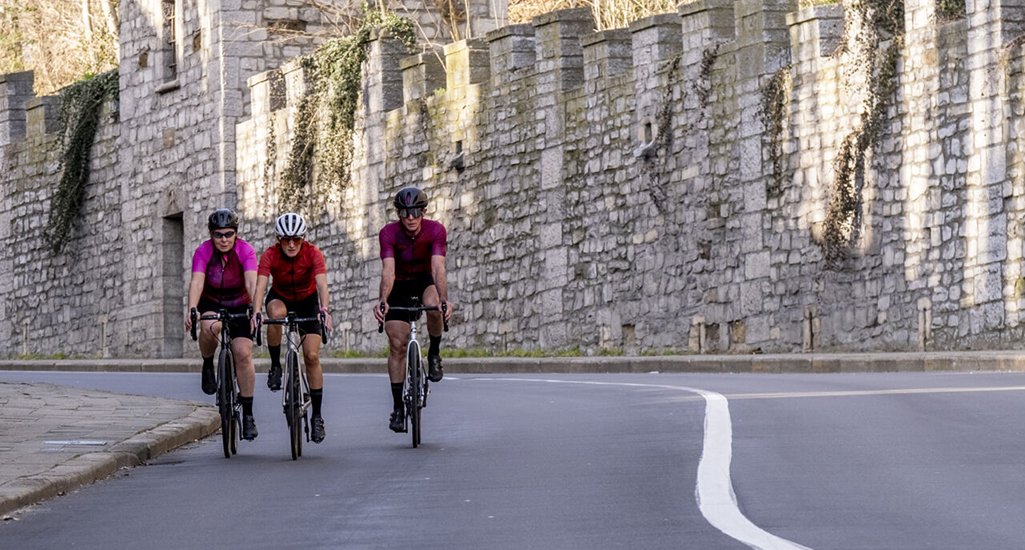 Cycle-friendly accommodation
You can park your bicycle securely, in a covered and locked storage, at these accommodations. They also have a first aid kit and a bicycle repair set available with tools for urgent repairs - but obviously we hope that you won't need them. You can also use the repair space and cleaning equipment.
Pamper yourself in the luxurious Begijnhof Hotel or Novotel in the city centre. Do you prefer something simpler? Book a room at Hotel Ladeuze or Mille Colonnes in that case. Travelling on a budget? Head to Leuven City Hostel or Leuven's youth hostel De Blauwput. There are also lots of nice B&Bs just outside the city centre!
Get ready for a ride full of contrasts: the Brabantse Pijl Cycling Route
This 198-km route (elevation gain: 1,033 m) has its fair share of tough climbs. What's more, you pass several legendary sites of this classic cycle race including Smeysberg, IJskelderlaan, Hagaard, Schavei and Moskesstraat. This sporty route is available on GPX and also signposted en route.
Did you know Leuven has a lot of cycle-friendly accommodations?