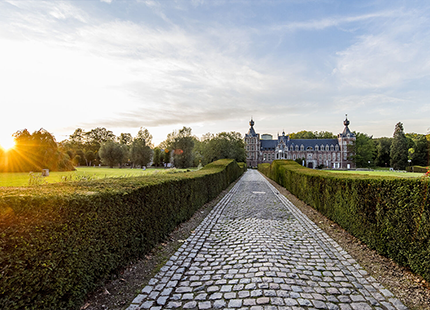 In 2025, KU Leuven will be celebrating its 600th anniversary. Expect science festivals, exhibitions, lectures, music and dance. You will also have an opportunity to visit unique heritage gems such as Arenberg Castle, the University Library, the Thermotechnical Institute, the Museum of Zoology, and much more.
One of the absolute highlights, however, will be the opening of the 'Vesalius' experience centre in the heart of the city, which pays tribute to the human body and science.
A unique structure, called the "Dwaaltuin", will be installed in the garden of Arenberg Park: an open maze that refers to the close collaboration between the university and the city.
Practical info
2025
Various locations in Leuven & surroundings
More information follows