Cycle-friendly accommodation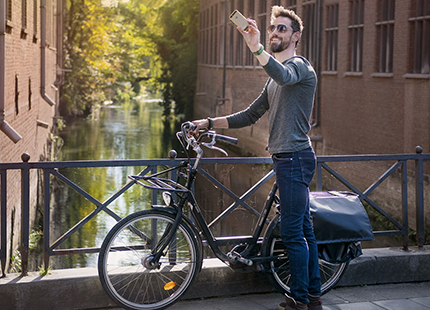 After the Road World Championships passed through in 2021, everyone now knows that Leuven is a real cycling city. With the great range of cycle routes, the bicycle-friendly accommodation and the many terraces, Leuven is the perfect base for your next cycling holiday.
You can park your bicycle securely, in a covered and locked storage, at these bicycle-friendly accommodations.
The following items are also provided for you:
A first aid kit
A bicycle repair kit with materials for urgent repairs
A repair space
Cleaning materials
These are the bicycle-friendly accommodations in the centre:
There are also lots of nice B&Bs just outside the city centre!
You can find the complete list of bicycle-friendly accommodations in and around Leuven here: