Leuven is a city that welcomes everyone. Discover useful information to prepare your visit in the best possible way here.
Top 10
You will find specific information about accessibility on the individual pages of our top 10 attractions.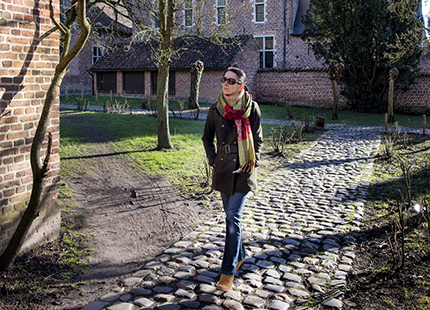 Discover Leuven
Routes for wheelchair users
Explore the city using these wheelchair-accessible routes. The route makes it easy for you to find your way through Leuven, taking you to the most interesting places and nicest bars, with safe crossings and the most accessible toilets.
App for people with an auditory impairment
Discover the highlights of Leuven in sign language with the free Heritage App. Download for free at the AppStore or Google Play Store, click on Visiotour Leuven and take a walk along 15 sights. The Town Hall, the University Hall, the Great Beguinage, and much more.
App for people with a visual impairment
With the free Street Art Fluisteraar app (Street Art 'Whisperer'), you can discover Leuven's street art using spoken poems that capture the essence of the image. Download from the Google Play Store free of charge. When you pass by an artwork, the poetry is spoken automatically.
Quiet spots in Leuven
Looking for peace and quiet during your visit to Leuven? Quiet near me offers suggestions of quiet spots in the city and beyond. You'll find cafés, restaurants and hotels, as well as activities.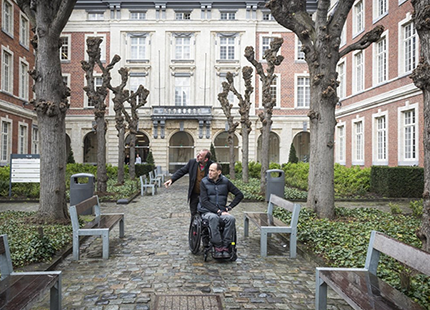 Leuven Inside Out
The website indicates whether the walk is accessible or not. Leuven Inside Out is happy to adapt its fixed range to suit the participants. Please make sure to mention this when you make your booking.
Leuven+
Leuven+ has developed adapted guided tours for visually impaired people, people with a physical disability, wheelchair users, and people with a mental disability.
For practical reasons, the number of participants is limited to 15 people per guide.
Caregivers with a caregiver card can attend free of charge.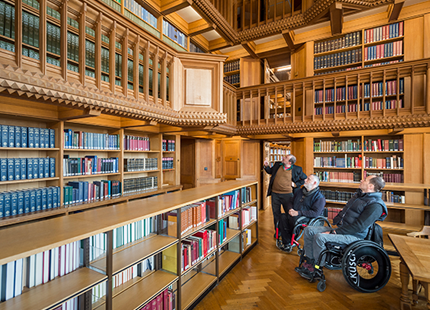 Two 'Iedereen Toerist' (Everyone's a Tourist) routes start at the Leuven Station; these cycling routes are tailored to wheelchair bikes, duo bikes, tricycles, and tandem bikes.
Book an adapted bike at Fietspunt via leuven@fietspunten.be
Adapted taxi service
Taxi Hendriks provides adapted transport for people with reduced mobility.
You don't have to be a member to use it. Request your ride here.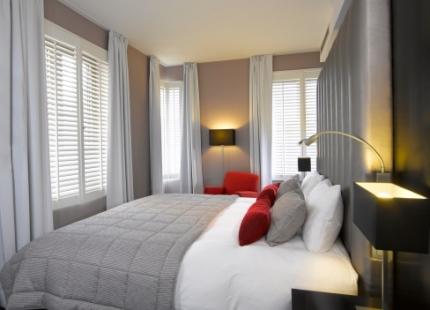 Leuven has 3 hotels & 2 hostels that have received the A or A+ accessibility label:
Food & drink
The accessibility of most restaurants and cafés in Leuven can be found in the On Wheels app.
Lend a wheelchair or rollator
Borrow a free wheelchair or rollator in the centre of the city.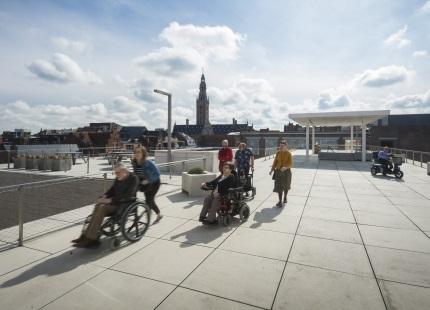 These websites and apps help you to plan your visit to Leuven:
Do you still have questions?
Feel free to contact Visit Leuven for all your questions about accessibility in the city. We will gladly assist you.