We keep it safe by wearing a mouth mask. 
Thursday market
13:00-18:00
Flower & plant stalls
Brusselsestraat
Friday market
07:00-13:00
Food, textiles, flowers & plants
Mgr. Ladeuzeplein & H. Hooverplein
Relocated to Grote Markt & surroundings on 03+10+17+24.12 (Christmas Market)
Saturday market
9:00-18:00
Artisanal market, antiques & brocante, food, flowers & plants
Brusselsestraat, Parijsstraat, Pensstraat, M. de Layensplein & Mechelsestraat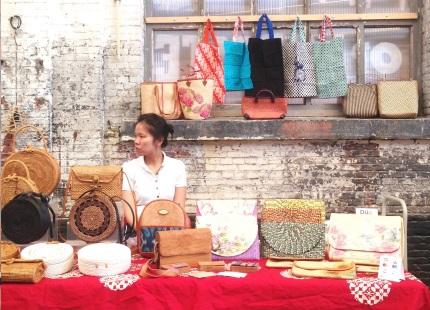 Camping Flamingo
Urban garage sale & creative market.
14.11.2021
HAL 5 | Locomotievenstraat, 3010 Leuven
More information: Facebook
Christmas market
Delightful Christmas cheers in the heart of the city, with piping hot winter treats, crackling fires, gifts and live music.
08.12 - 19.12.2021
Mgr. Ladeuzeplein & H. Hooverplein
Annual fair
Go for a stroll in the pedestrian city centre and discover what the many stalls have to offer. You can also visit the cattle market.
Monday after the 1st Sunday of September
Leuven centre