Dieric Bouts in Saint Peter's Church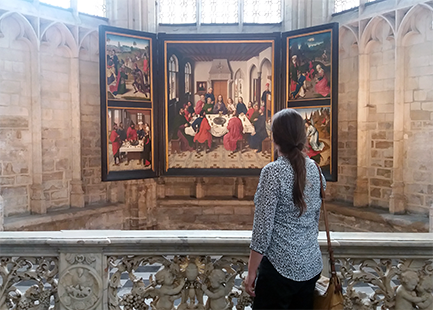 In March 2020, the completely restored Saint Peter's Church launched a new visitors experience. Discover a unique collection of art treasures still in their original, historic setting. These works of art are brought to life as part of a innovative experience using digital tools.
'The Last Supper' by Dieric Bouts
Dieric Bouts (ca. 1410-1475), who might be mentioned in the same breath as Jan Van Eyck or Rogier Van der Weyden, was one of the Flemish Primitives and city painter of Leuven. His masterpiece 'The Last Supper' is the outstanding artwork of the church. It is still located in the chapel for which is was painted almost 600 year ago. Mixed reality brings Bouts' triptych truly to life.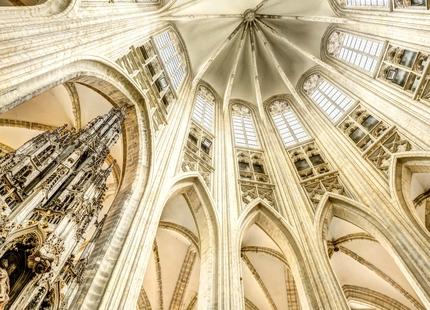 Other highlights of the church are 'The Martyrdom of Saint Erasmus', also painted by Dieric Bouts, and the 'Edelheere Triptych'. But also the 'Triumphal Cross' by Jan Borman, the tomb of Henry I and the chapel of 'Proud Margaret' each have a place in the complete experience. Discover the fascinating stories of this magnificent church, its art treasures and the vibrant Leuven of the past and present.  
The 15th-century Saint Peter's Church is a classic example of Late Gothic architecture. Outside, you can clearly see the towers have never been completed due to an unstable soil. The church with belfry was recognized as a UNESCO World Heritage in 1999.