"Come to Leuven and discover the city!" Indeed, when Cinzia starts talking, she can hardly hide her enthusiasm about Leuven. Born and raised in Italy, she has been living in Belgium for 4 years now and has her own take on the city: a 'small town, big city' kind of feeling.
"For me, Leuven is like a charming village, with everything a big city has to offer ... There are many restaurants and shops, there is culture, relaxation and choice for everyone," says Cinzia in excellent Dutch, occasionally interspersed with – strange but true – an English term.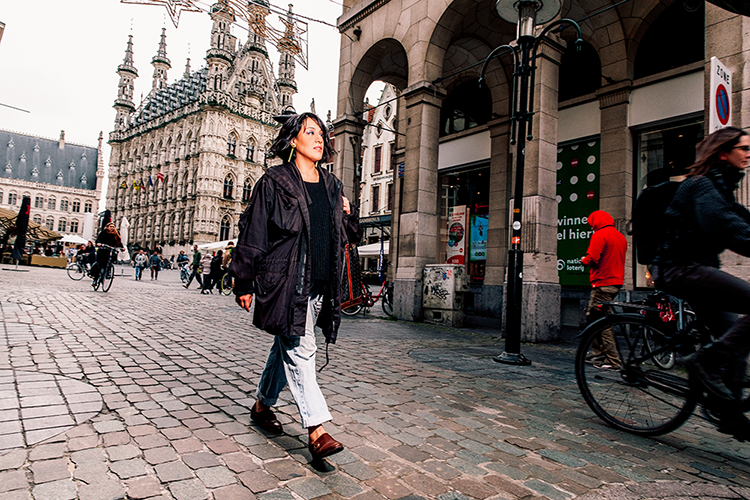 Sometimes second-hand is the first choice
Cinzia, who works in a clothes shop, is getting up to speed: "I love shopping, it's a way to express yourself. I do try to be a conscious shopper," she says while browsing the shelves of her favourite second-hand clothing store Rawette. "I love coming here because there is a huge choice of cool clothes. What I particularly love is that every garment has its own story, its own history." Rawette is indeed one of the places to be in Leuven for everyone who loves exclusive Belgian fashion design and other top brands. Big names for a small price!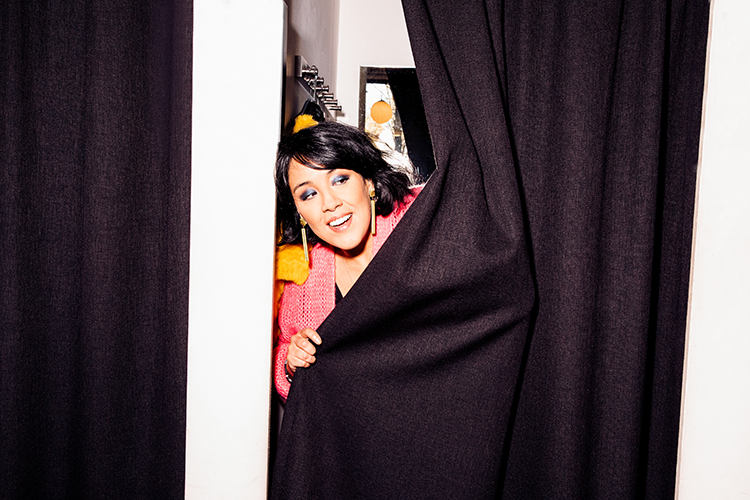 The best falafel in the world
Shopping obviously makes you hungry and after 4 years Cinzia knows her favourite places. "I'm from Italy, so if I want to eat pasta, I like to make it myself and invite friends to my home. But I love diversity, also in food, and there are plenty of options here in Leuven. Like for example Habibi (formerly Dar Za). I often order to take out, but I come to eat on site with just as much pleasure. Absolutely everything here is delicious. If I do have to choose and recommend one dish: they have the best falafel in the world here," says Cinzia.