Carefree and chatty, that is the least we can say about medical student Celeste. She now knows the city inside out and she loves that everything is near, both in a literal and figurative way. "I have been in Leuven for 5 years now. The Oude Markt, the Mechelsestraat, the Vaart, etc. I think Leuven is ideal for shopping because everything is so close. You can simply visit all the shops at your leisure for an entire afternoon and have a drink in between. Ideal for a shopping afternoon with friends or with mum!"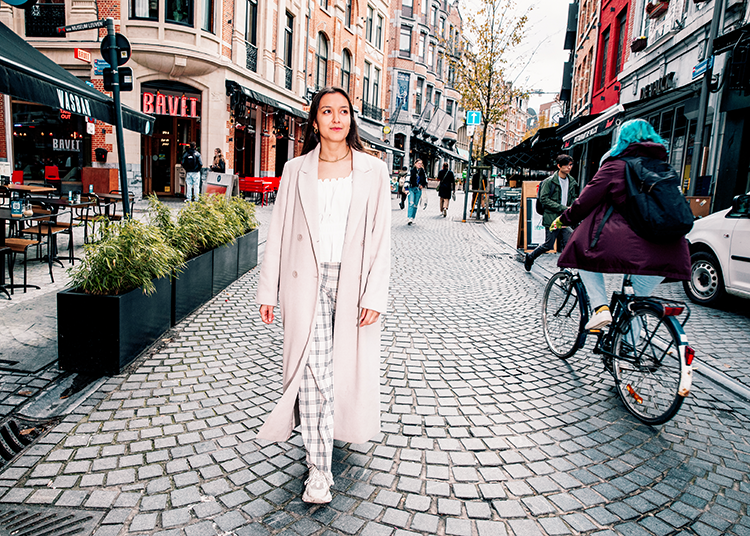 The coffee that makes you feel at home
"What I like? Going somewhere for breakfast or brunch, I'm always in for that. Or simply walking through the streets of Leuven, from one shop to another. And then enjoy a coffee or tea at Madmum coffee bar – pure bliss! I've spent so many hours here with my girlfriends. There are loads of great memories, we often come here to chat, laugh … Madmum is good at this: bringing people together around the best coffee there is, in a place where they feel at home."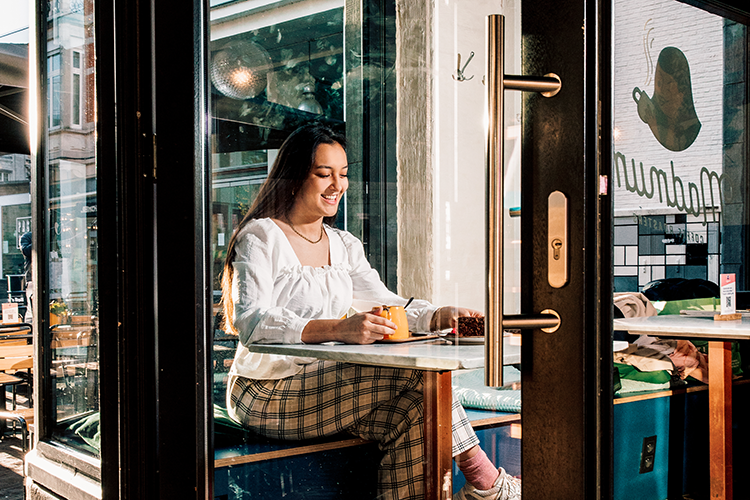 Those irresistible shops (eye-roll)
Like so many other shoppers in Leuven, Celeste cannot resist the temptations of the city. Juttu, for example, appears to be one of her favourite shopping addresses. No wonder: fashion, gifts, food, decoration … it's all there. "When I pass by on Bondgenotenlaan, I often can't resist dropping in here. Recently I bought a dress to take to Lake Como. My first holiday with my boyfriend," she concludes with a cheerful laugh.