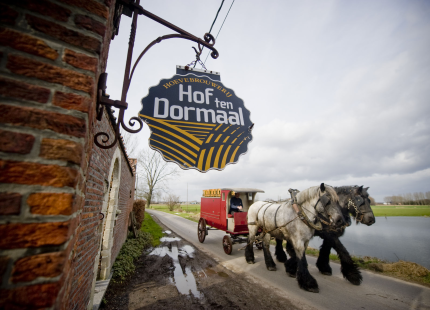 André Janssens and his sons brew beer using hops and barley they've grown themselves. This makes them the first circular production process in Belgium. They love to tell the story of their beer, from the field to the glass, in their atmospheric tasting room. Expect ground-breaking taste innovations in an informal setting.
It's no surprise that the Janssens family is the initiator of the Leuven Innovation Beer Festival. Craft breweries from around the entire world present their most innovative beers in Leuven.
Tip: the brewery is just a bike ride away from Leuven (between cycling junctions 27 and 28).
Practical info
Saturday & Sunday: 13:30-18:00

Tasting room
Free entrance (excl. consumption)

Saturday: 15:00