Coupe Matadi
For a unique ice cream experience, Coupe Matadi is the place to go. What makes it so special? Here, you'll get to have ice cream on a boat in the Leuven canal! This shop is extremely dedicated to having the most natural ingredients for their ice cream, meaning you really can't go wrong with choosing one (or multiple!) flavours. We recommend trying the Bolleke Boat flavour, it features both the colours and flavours of Belgium! Coupe Matadi also has vegan friendly and dairy free options.
Decadenza Gelateria
Located in the famous Monseigneur Ladeuzeplein, this gelato shop has all the classic flavours for you to enjoy. Their opening hours change depending on the weather, so be sure to stay up to date by checking their Facebook page. Grab a delicious gelato and enjoy the beautiful view of the University Library. Decadence Gelateria also has dairy free and sugar free options on Saturdays every fortnight.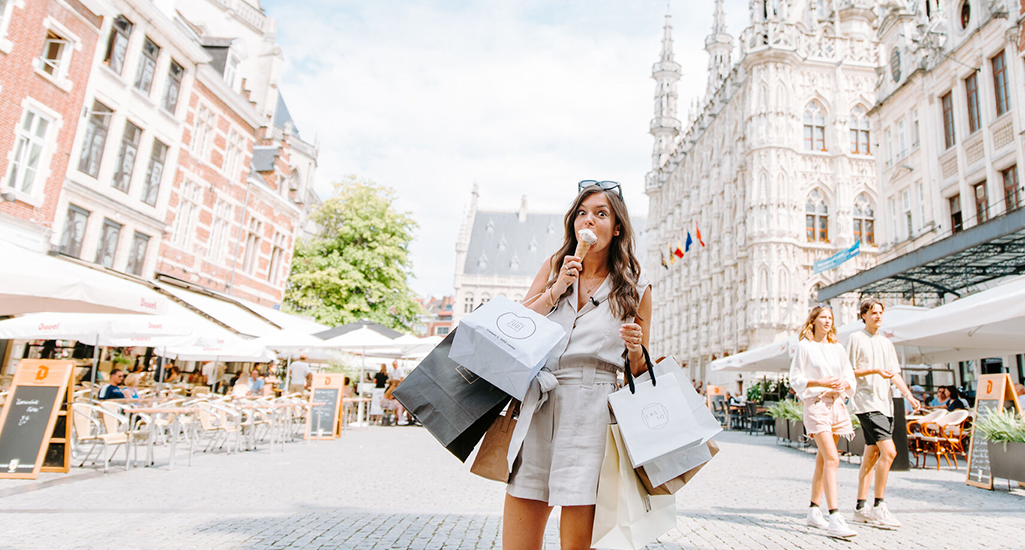 't Galetje
This gelato place always has a long line so you know it's good! With a wide variety of flavours to choose from, you'll want to come back for seconds. 't Galetje has 2 locations near the city center and is only open seasonally. One location is on Tiensestraat known as the new food hotspot in Leuven. Be sure to check their Facebook page for the weekly flavour feature!
't Galetje
• Tiensestraat 44 & Kortestraat 12, 3000 Leuven
Chances are you'll end up staying longer in the city than you expected on a balmy summer's night... No worries! Leuven has a wide range of accommodation where you'll immediately feel at home.