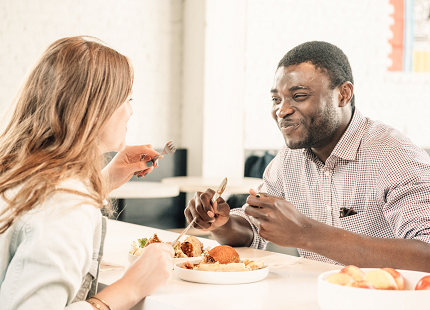 Shoppen op zondag? Absoluut!
Je start natuurlijk met een smakelijk ontbijt, brunch of lunch. Bourgondiërs kunnen alvast bij Tafelrond op de Grote Markt aanschuiven voor een uitgebreid brunchbuffet van 11u tot 14u. Liever iets lichter? Dan zijn Bite in de Tiensestraat - elke koopzondag geopend van 10u30 tot 18u voor ontbijtjes, lunch en heerlijk huisbereide desserts - en Noordoever aan de Vaartkom – vegetarisch brunchbuffet van 10u tot 15u - misschien wel wat voor jou. Ook Koffie en Staal, nu nog even in de Mechelsestraat, binnenkort in de Dirk Boutslaan, opent de deuren voor delicieuze koffie met allerlei lekkers.
Tijd om te shoppen. In de Parijsstraat bewonder je de keramiek van Jan Vander Elst bij 't Rood Huys. Wil je naast Jan Vander Elst en Jeroen Lemaitre nog meer Leuvense Makers aan het werk zien? Schrijf je dan in voor de gratis geleide wandeling De Makersroute. Alle info op www.liefstleuven.be/de-makersroute.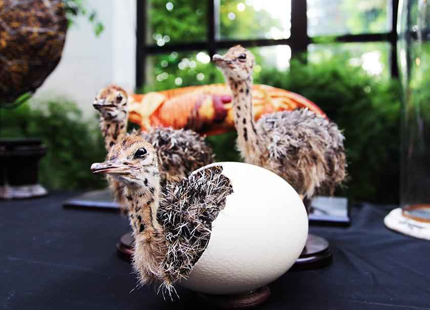 Bij Harvest Club, eveneens in de Dirk Boutslaan, kan je terecht voor trendy fair fashion voor jong en oud in de gezellig groene inrichting van hangplanten tot mini-cactusjes. Bij Animaux Speciaux in de Mechelsestraat kom je helemaal in een nieuwe wereld terecht. In de hyperorigineel ingerichte zaak koop je de creaties van taxidermist Jeroen Lemaitre. Vergeet de prachtige blauwe vlinders niet te bewonderen.
Anders even een uurtje helemaal op gaan in een spannend spel? Dan is Escape Room Leuven iets voor jou. Vind de Missing Geisha, ontsnap uit de Surgery Room, beroof de Bank Heist of breek uit de Prison Orcus. Één uur, één team en veel plezier.
Iets nieuws ontdekken? Bij Brown Betty op de Bondgenotenlaan staan de zoete proevertjes elke koopzondag klaar. Chocolade, thee, granola,… en alle praktische toebehoren kan je er vinden in de mooiste designs.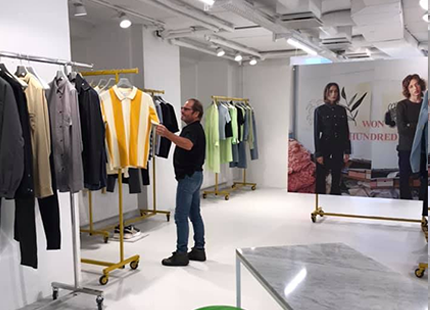 Shoppen voor mannen? Natuurlijk.
Portobello in de Bondgenotenlaan laat je voelen wat een boost een mooie en perfect passende outfit je geeft. Het team staat voor je klaar om je te verrassen met met een bijzondere mix van merken als SAND, TED BAKER, STRELLSON, BRAX, BENVENUTO, STRELLI SCHOENEN, PME, DRYKORN, VANGUARD, CAST IRON en MARC –O- POLO.
Bij Helt in de Mechelsestraat vind je een mix van tijdloze, Scandinavische herenkledingmerken, aangevuld met enkele eigenzinnige Belgische labels. De unisex sokken, vegan rugzakken en handgemaakte boxershorts bekoren menig man en vrouw. Je vindt er merken als Arte Antwerp, Samsøe & Samsøe, Won Hundred, Libertine-Libertine, Edmmond, en Six Edges.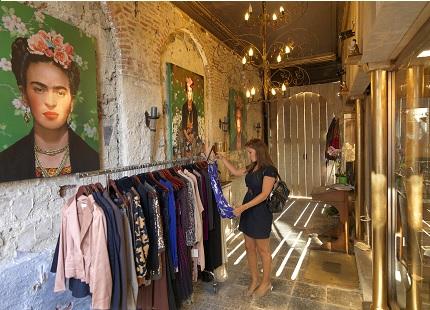 Zin in een nieuwe hobby? De Franse Herder verhuist naar een nieuw pand in de Van Benedenstraat en laat je de fijnste breiwol voelen om je favoriete trui zelf te maken.  
Aan het einde van de koopzondag ga je dan genieten bij Octobar , een aperitief- en wijnbar op het Alfons Smetsplein. Het is de plek bij uitstek om te genieten van een goed glas wijn, champagne of een vers getapte pint. Op het bord vind je oesters, schaaldieren en niet te vergeten - octopus. Als hapje bij de aperitief, of vul je avond met verschillende gerechten en blijf wat langer aan de bar.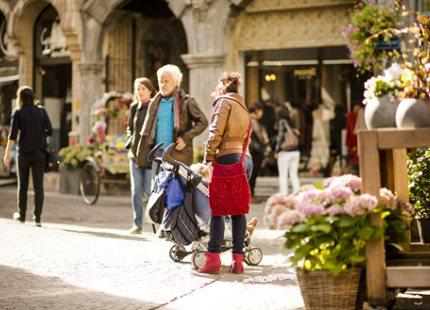 Bij We love Coffee in de Diestsestraat pauzeer je tussen het shoppen door met een heerlijke koffie met vegan cupcakes of Tsjechische gebakjes.
Meer moois voor mannen? Dat is LEF op de Vismarkt, al 26 jaar de herenkledingzaak voor de meerwaardezoeker. Jong en oud worden verenigd in één zaak met Britse, Belgische, Franse, Duitse en Nederlandse merken. Je wordt er sportief gekleed, met een zalige, niet-alledaagse twist. Merken als TED BAKER, BEN SHERMAN, ZILTON, IKKS, CLOSED, DRYKORN en A FISH NAMED FRED maken het assortiment uit. Naar Jonas in de Mechelsestraat ga je voor tijdloze klasse en merken als Paul Smith, Etro, Emporio Armani en Zegna. Om je mannenoutfit helemaal af te maken koop je het perfecte paar schoenen bij Authorized Shop Van Bommel by Mertens Schoenen.