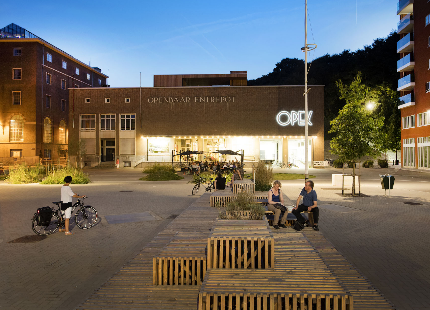 There's no better place to experience innovation in Leuven like the Vaartkom. This old industrial zone around the Vaart is in full metamorphosis. The old factory buildings are being renovated and filled with contemporary residential lofts, shops, and offices.
The old Stella Artois brewery has become De Hoorn, a place for like-minded creative spirits to come together, and which also naturally includes a café and restaurant. The terrace spills out into a fabulous new neighbourhood park, the Sluispark.
The former Customs building is now home to OPEK, a place for artistic organisations and a great cultural café.
The Balk van Beel residential complex by star architect Stéphane Beel is a shining example of sustainability.
And don't forget to go in search of the artworks by Pieter Janssens, whose studio is here in Leuven. Tip: be sure to look up!