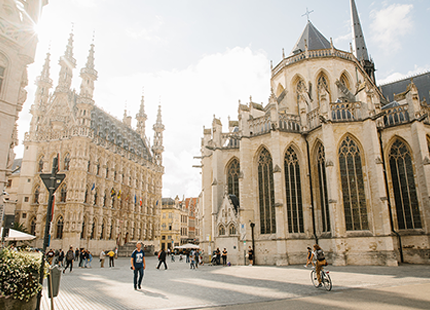 The town hall is Leuven's pride and joy. Moreover, it's one of the best-known Gothic town halls worldwide. It took three architects and thirty years to build it. Leuven's 'Hall of Fame' features 235 statues, which were only added to the façade after 1850. 
These days
These days the town hall merely has a ceremonial function after the city's administrative services moved in 2009. The tourist information center is situated on the side of the town hall.
Daily guided tour
The guide will tell you about the construction history of this Gothic gem. You will discover the story behind the 236 sculptures on the façade. Afterwards, you can visit the foyer, the large and small Gothic Hall and the council hall.
Re-purposing and restauration
A consultancy was appointed for the redestination of the town hall. Construction is expected to last until 2027. Discover the future plans here.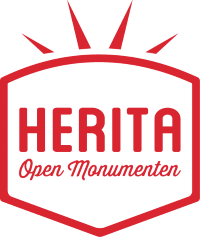 Practical info
Individual visitors:
Mondays to Fridays: 17:00 (NL/EN)
Sundays: 15:00 (NL/EN)
Max. 15 participants per guide
Mouth mask is mandatory for guide & participants
Price: 4 euros
Booklet: 2 euros
Tickets: Visit Leuven, Naamsestraat 3 of online
Book your ticket on time (limited places)
Tip! Visit the highlights of Leuven at favourable rate with the ILUVLeuven Ticket 
Groups 
Not yet possible
Address
: Grote Markt
Tickets
: Visit Leuven, Naamsestraat 3 (right flank of Town Hall)
E-mail
:
visit@leuven.be