Shopping in Leuven means being welcomed by passionate owners. Unique shops in attractive, car-free shopping streets. And, of course, a cosy coffee bar or lunch spot on every corner.
Overzicht winkelstraten
Diestsestraat
Van centrum tot Louis Melsenstraat
Dit gedeelte van de Diestsestraat is de absolute topwinkellocatie van Leuven. De funshopper vindt er zijn gading in de vele filialen van grote winkelketens.
Van Louis Melsenstraat tot station
Dit is de toegangspoort tot het shoppinggebied, helemaal vernieuwd. Je vindt er een ruim aanbod van snuisterwinkeltjes.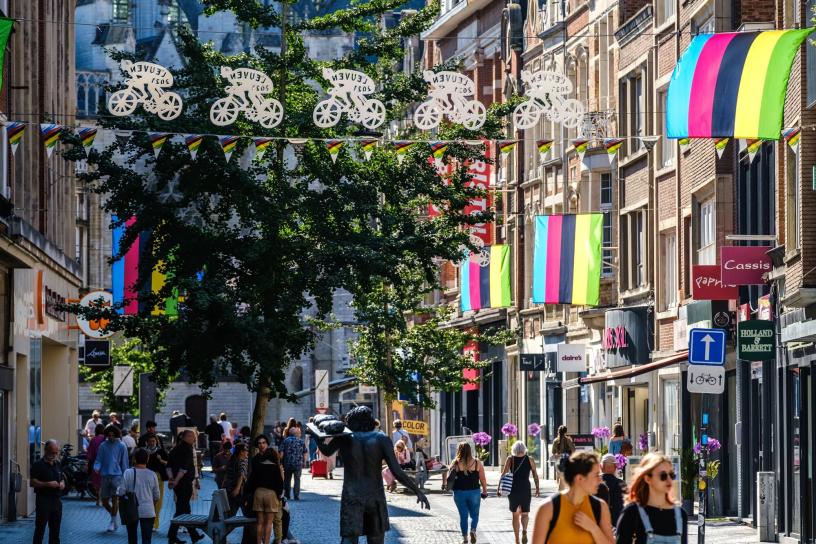 Diestsestraat
From the centre to the Louis Melsenstraat
The crème de la crème of shopping in Leuven.
Diestsestraat
From the station to Louis Melsenstraat
Shops full of baubles and gadgets.
Bondgenotenlaan
A stylish lane with chain shops, colourful cafés and exclusive clothing and decoration shops.
Bondgenotenlaan
De Leuvense 'statige laan' is precies 1 kilometer lang en biedt de shopper een aparte winkelbeleving. In deze stijlvolle, levendige winkelstraat vind je ketenzaken, kleurrijke cafés én exclusieve kleding- en decoratiewinkels.
Tiensestraat
Typical college-town street with a pleasant variety of shops, cafés and restaurants.
Naamsestraat
Impressive university buildings alternating with catering establishments and shops with a cultural accent.
Parijsstraat & Pensstraat
Street full of baubles and gadgets alternating with world cuisine restaurants, original specialty shops and gift shops.
Brusselsestraat
Pleasant shopping spot with a mix of chain shops and more exclusive establishments.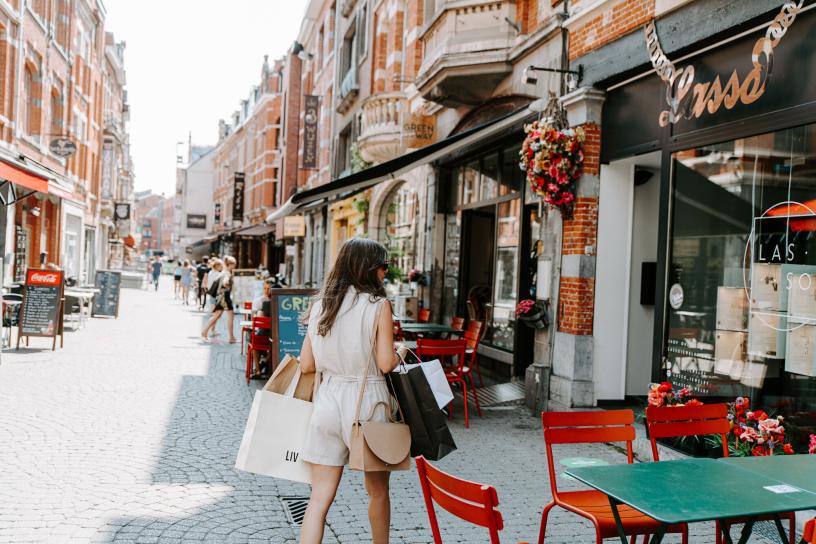 Mechelsestraat & Vismarkt
Trendy shopping street that also boast a host of tasteful culinary shops.
Tip! Stores are exceptionally open during Sunday Shopping & shopping events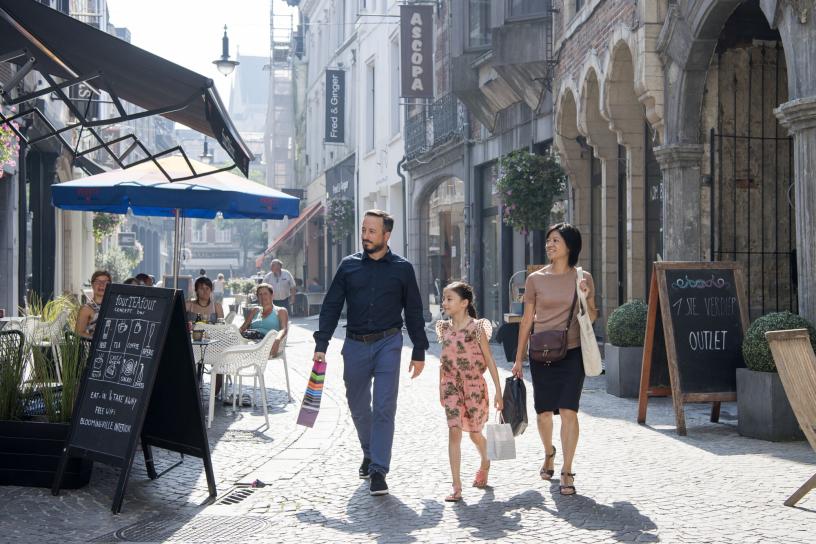 Download the shopping map: