Shopping in Leuven means being welcomed by passionate owners. Unique shops in attractive, car-free shopping streets. And, of course, a cosy coffee bar or lunch spot on every corner.
Bondgenotenlaan and Diestsestraat
From the station, you can walk through Martelarenplein into the city along Bondgenotenlaan or Diestsestraat. Here you will find trendy second-hand shops, startups and sustainable shops.
In the stately Bondgenotenlaan, the pedestrian area of Diestsestraat and the small connecting streets you can hop from shopping chains to more exclusive fashion and decoration shops. Can you spot the typical colourful popular cafés in between?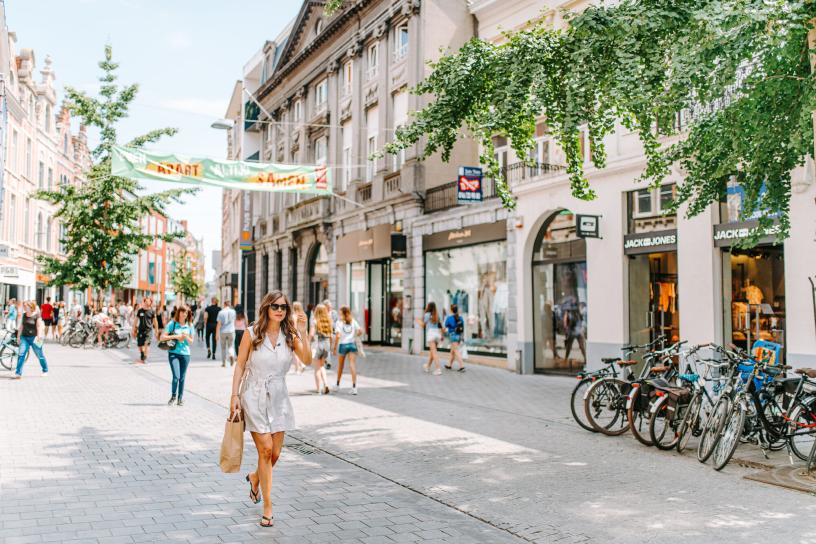 Parijsstraat and Pensstraat
Street full of baubles and gadgets alternating with world cuisine restaurants, original specialty shops and gift shops.
Mechelsestraat and Vismarkt
Trendy shopping street that also boast a host of tasteful culinary shops.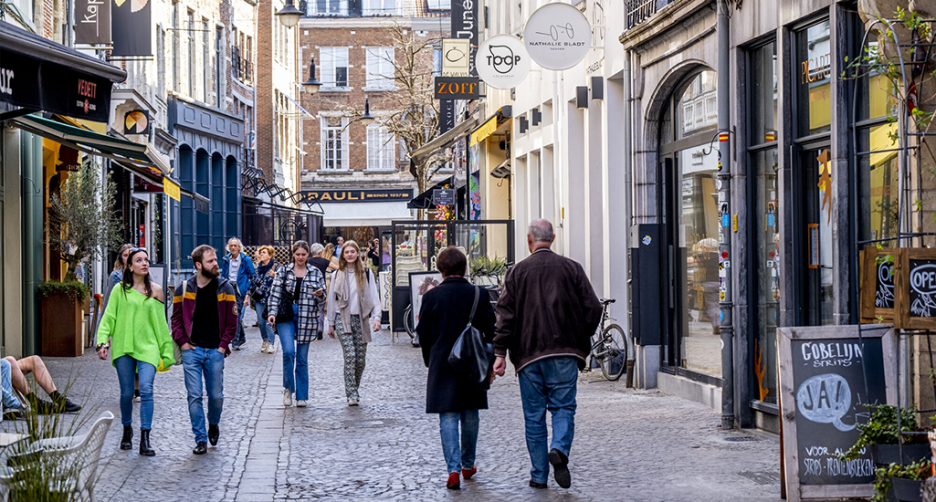 Brusselsestraat
Pleasant shopping spot with a mix of chain shops and more exclusive establishments.
Download the shopping map: