Saint John the Evangelist's Church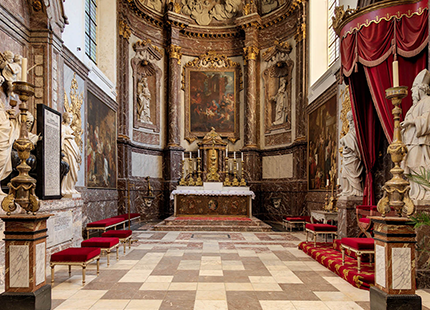 This abbey church towers over the site. Only 2 years after the foundation of the Norbertine abbey in 1129, a Romanesque chapel was built. In the current church you can still see vestiges of the 13th century Romanesque church.
Important changes were made in the 16th and 17th century. The church is mainly decorated in classical white stucco with baroque ornamentation and faux marble elements. The interior contains baroque sculptures and furniture with woodcarving and important paintings about the life of Saint Norbert and his great example Jesus Christ.
Practical info
01.04-30.09
Tuesdays to Sundays: 13:30-17:00 (except holidays)
Free entrance
Address: Abdij van Park, 3001 Leuven