Original 17th-century stained-glass windows reunited and back home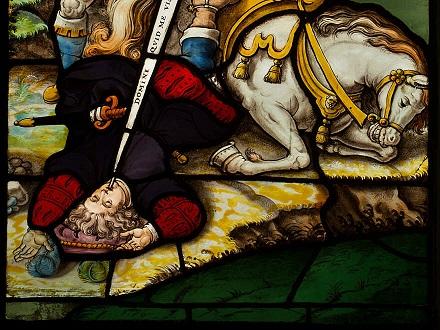 From 4 May 2021, Park Abbey is permanently reopening its restored interior spaces to the public. For the first time, 20 masterful recovered stained-glass panels from the 17th century will be reinstalled in the cloister.
"After 200 years, the panels will be returned to the historical place they were made for," says Dirk Vansina, Leuven city councillor responsible for restoration. "The Leuven master glazier Jan de Caumont made a total of 41 stained-glass panels between 1635 and 1644. After the French Revolution, the Norbertines came into financial difficuties and sold the windows. They were not only spread across the whole world, they were also broken up into different panels."
"Six central panels had already been returned to the abbey," says Jan Mertens, director of Park Abbey Heritage Site. "After lots of research in recent years, 14 other panels have been returned to Leuven. The central panels each represent a scene from the life of Norbert, the founder of the order."
Especially for the exhibition Divine Lightning: 900 Years of the Norbertines, the 20 central panels have been put back into place. Visitors can admire the colourful splendour of the stained-glass panels as they stroll through the cloister.
"We are dealing with an exceptional collection here," says Carl Devlies, Leuven city councillor for immovable heritage. "These 20 central panels have withstood revolutions and world wars and today remain intact." "That's why the stained-glass windows and the associated drawings have been recognised as Flemish masterpieces since 2018," adds Denise Vandevoort, Leuven city councillor for culture, events and tourism. "Our city was an important centre of glass production. Jan de Caumont, the official Leuven glazier, worked on commissions here for the whole of the Duchy of Brabant."
The stained-glass panels are part of the exhibition route through the cloister during the exhibition Divine Lightning: 900 Years of the Norbertines, from 4 May 2021 in Park Abbey. The abbey thus reveals its secrets, which have been hidden behind the monastery's walls for almost 900 years.