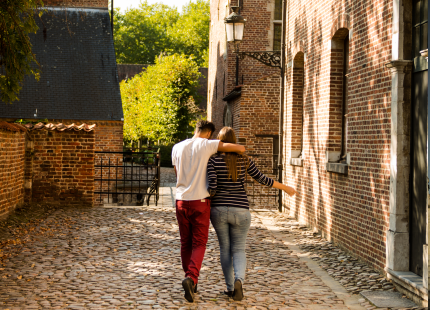 The beguinage in the past
The beguinage dates from the 13th century. The community had about 360 beguines in its heyday in the 17th century.
The beguinage today
It consists of a series of alleys, courtyards, gardens and parks with dozens of houses and convents built from traditional sandstone. It is currently inhabited by students, foreign visiting professors and staff of the oldest Catholic university in Europe.
The Great Beguinage was listed as UNESCO world heritage in 1998. You can visit it free of charge.
Practical info
Permanently accessible
Free entrance
Attention: not easily accessible for wheelchairs and push chairs.