Peace Carillon plays every Wednesday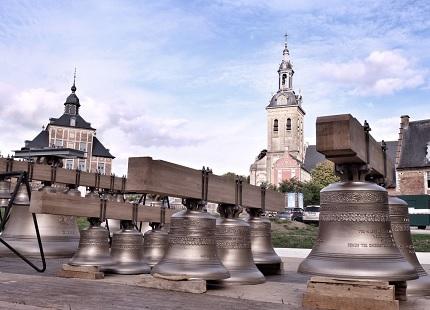 Weekly performance
Luc Rombouts will play a suitable, varied repertoire on the instrument every Wednesday evening between 5-6 pm. Plus, the Peace Carillon will have an automatic tune that marks the time every day. This will only play from 8 a.m. to 10 p.m. so that the residents' at the abbey and in the surrounding neighbourhoods can enjoy peaceful nights as well.
Who is Luc Rombouts?
Luc Rombouts was already the dedicated carillonneur for the University Library's university carillon on the Mgr. Ladeuzeplein and for the Church of St John the Baptist in the Great Beguinage. Now, with the Peace Carillon in Park Abbey, he is taking on a second position in Leuven.
Moreover, as the coordinator, Rombouts was also one of the driving forces behind the creation of the Peace Carillon. He has previously proven that the carillon culture is a topic close to his heart in his various leading publications and through the coordinating role he played in the course that led to the Belgian carillon culture being recognised by UNESCO in 2014, an exemplary practice in safeguarding intangible heritage.