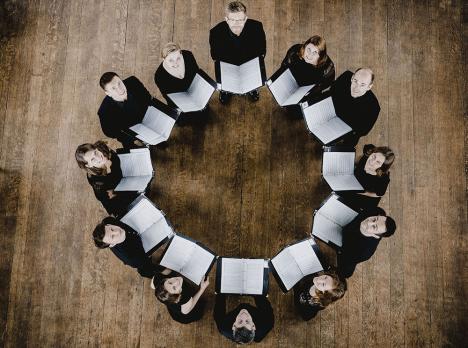 A polyphonic anniversary
2021 marks a milestone in polyphony: this year, The Alamire Foundation celebrates its 30th anniversary. A centre of excellence of the KU Leuven university and a creative ambassador to the city of Leuven, the Foundation has been committed to the research and valorisation of Gregorian chant and polyphony of the Low Countries since 1991.
For the past 30 years, Alamire and 30CC have enjoyed working together side by side on filling churches and abbeys such as Park Abbey with the rich sound of this unique heritage.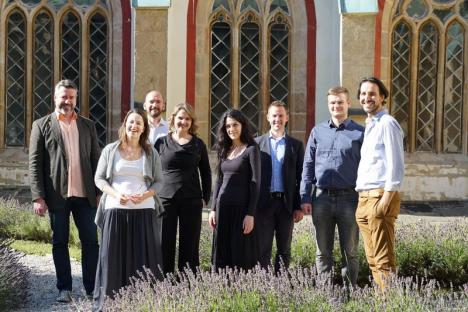 Programme
After opening the festival with a concert of English music from a manuscript of Petrus Alamire's, the focus turns to the second half of the 16th century. In 1521, Philippus de Monte was born in Mechelen, where he supposedly trained as a chorister at the Sint-Rombouts cathedral. His flourishing career led him to Italy, England, Vienna and Prague, where he died in 1603. He was one of the most prolific composers of his day, producing no fewer than 1,200 madrigals, 300 motets and 40 masses.
Voices of Passion makes the most of this opportunity to pay tribute to this little-known master in the way that he deserves.
Motetten
Stile Antico
Philippus de Monte en William Byrd
wo 10/11/2021 - 20:30
Sint-Jan-de-Evangelistkerk, Abdij van Park
DeVespers 1
Cappella Mariana
Philippus de Monte in Praag
zo 21/11/2021 - 15:00
Sint-Jan-de-Evangelistkerk, Abdij van Park
Madrigali Spirituali
Vox Luminis
Philippus de Monte
vr 26/11/2021 - 20:30
Sint-Jan-de-Evangelistkerk, Abdij van Park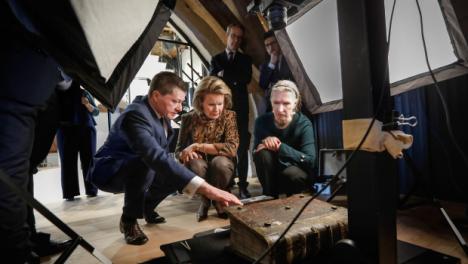 Polyphonic gems from the Renaissance
Leuven and polyphony have since long been closely connected. The music that could be heard in the city at the time of the Flemish Primitives now once again resounds in harmony with the architecture of Park abbey church in Heverlee.
In the gatehouses on the abbey site, where the House of Polyphony and the Library of Voices are housed, the Alamire Foundation conducts research into the music from the Low Countries. During the festival, experienced musicians and young performers put the results of this research into practice and bring the musical heritage of hundreds of years ago to a contemporary audienc
Alamire Foundation
The Alamire Foundation was founded in 1991 as a co- operative association between the University of Leuven (KU Leuven, Musicology Research Unit) and the non-profit organisation Musica (Impulse Centre for Music).
Its mission is to undertake, stimulate, and co-ordinate innovative research on music and musical life in the Low Countries from the early Middle Ages until 1800. It uses state-of-the art methods, including digital preservation. The Foundation's research results appear as monographs, critical editions, facsimile publications, and articles in leading journals.