7x my favourite lunch spots
Julie Badisco is a local blogger, crazy about food & travel, who likes to share her favourite spots in Leuven. Follow her blog Chez Julie!
Leuven is a marvellous place to visit. Because of its rather compact size you can explore most of the city by foot. But all that walking around makes you hungry, doesn't it? In order to fix your cravings I'll show you my 7 favourite lunch spots in Leuven, so you know where to go when you're dying for food.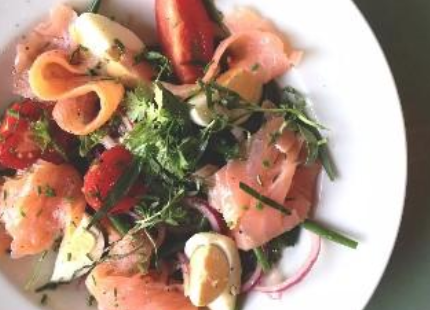 1. Soup away
This small and cosy place is very popular among the student crowd, and it's not hard to see why: delicious soups at reasonable prices and very friendly staff. Soup away offers daily specials, varying from home-grown to exotic soups, available in different sizes. No need to worry about leaving with an empty stomach: the big portion is exactly what you need when you're starving.
2. Bar Stan
Bar Stan calls itself a 'local bar', and that describes the place perfectly: Bar Stan is located in a residential neighbourhood a bit further away from the Oude and Grote Markt, but still within walking distance. When you enter the bar you'll meet locals, co-workers and friends catching up, all in a very relaxed atmosphere with a hint of Berlinesk cool. Bar Stan offers some daily specials for breakfast, lunch and dinner, accompanied by a nice selection of beers (we're in Belgium after all, aren't we?). On Sundays Bar Stan also organises very popular brunches: booking ahead is definitely recommended if you want to get in.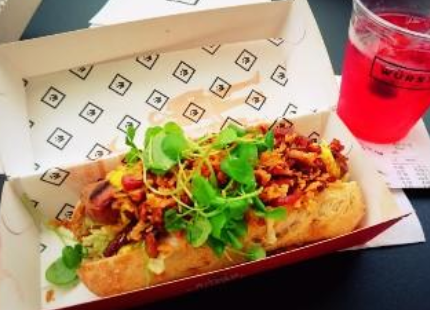 3. Nosh
Nosh is all about bagels. You can order them all day long, next to some other succulent options on their breakfast, brunch and lunch menu. This colourful place is nearly always packed, so make sure to book ahead or come early. Especially if you want to catch some sunshine on their lovely terrace and mingle with the local crowd.
4. Würst
Jeroen Meus, Flanders' cooking tv pride, recently reinvented the classic hot dog and transformed it into wonderful haute dogs. Forget about the spongy bread, fat sausages and litres of ketchup you usually associate with hot dogs: Würst is all about original combinations with fresh ingredients and toppings, making every haute dog a little piece of art. This place is perfect when you're in a slight hurry, but still want to enjoy a decent lunch in a vibrant atmosphere.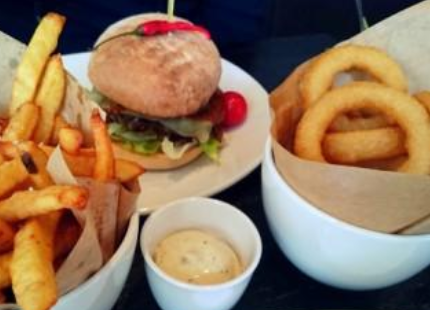 5. Ellis Gourmet Burger
If you're into haute dogs, you might as well like Ellis' hamburgers. This burger joint offers an original selection of signature burgers, freshly made and served with a smile. Ellis is the perfect spot to unwind after a shopping spree while watching the Leuvenaars pass by. Oh, and their onion rings are to die for!
6. Café Entrepot | OPEK
You can find OPEK at the Vaartkom, Leuven's new cool neighbourhood. This old industrial site has transformed into a vibrant area where the young professional and creative crowd meets, surrounded by Stella's old and brilliantly renovated brewery buildings. OPEK, Openbaar Entrepot voor de Kunsten in full, is a former customs warehouse that is home to various cultural organisations nowadays, with great performances and interesting courses on the menu. After you got your shot of culture, you can relax in the luminous Café Entrepot where you can order fresh snacks and meals. OPEK is the perfect place to indulge in Leuven's cultural scene and imagine you're at some trendy riviera. See? Leuven really has it all!