This year, the big festivals are making way for a well-filled summer programme at unexpected locations. Enjoy, discover, listen, watch and relax. Here, you can discover all the activities you can do at your own pace and in your own bubble.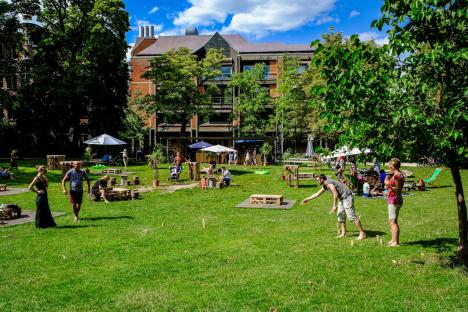 Pop up bars
De Groten Hof
A welcoming, green meeting place for the young and the not so young. Enjoy snacks and drinks at the wooden pop-up bar. At the weekend there are extra treats and activities for children.
4/07 - 30/08 in Stadspark (Citypark)
Tuesday-Friday: 16:00-21:00 
Saturday-Sunday: 13:00-21:00
Closed on Mondays
Leuven Plage
A veritable beach with mountains of sand, palm trees, sun loungers... and a beach bar. You will discover the entertainment and activities on site.
Date 17/07 - 31/08, every day until 21:00
Location: Blauwputplein, Kessel-Lo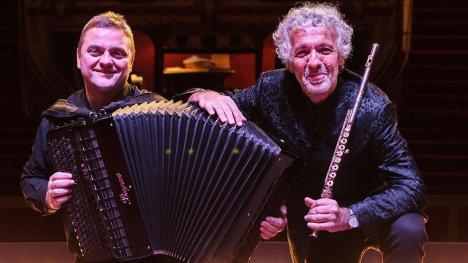 Music
De Zomer van Sint-Pieter in 30CC/Schouwburg
Nine weeks of classical masterpieces by the likes of Mozart, Beethoven, Brahms or Schubert, but also more modern sounds by Piazzolla, Bernstein or Gershwin. 
All concerts will be performed live by Belgian top musicians en ensembles.
Date: 1.07 - 31.08, every wednesday & thursday:  12:15
Duration: +/- 40 minutes
Location: in 30CC/Schouwburg
Price: 6 euro
Leuven Bells Festival
Free carillon concerts on one of these carillons:
Sint-Geertrui church:
Sundays 19, 26/07 & 2, 9, 16/08:  15:00
Great Beguinage
Saturdays 1, 8, 15, 22/08:  15:00
University library
Thursdays 6, 13, 20, 27/08: 20:30
Organ concerts in Predikheren church
Weekly organ concerts in the Predikheren church. 
Date: Saturdays 11, 18, 25/07 & 1, 8, 15/08: 15:00
Location: Predikheren church
Price: 5 euro
Reservation: www.leuvenorgelstad.be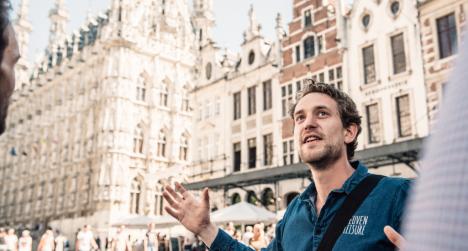 Tours
Out and about with a guide
This summer there still remain many more unique tours available in Leuven. From walks featuring street art locations to cycling trips that take in the city's highlights. Book and discover, together with the guide, the best spots and stories in the city, on foot or by bike.
Musical tour
Jan Delvaux and Jimmy Dewit, pop connoisseurs from Leuven, have created a tour that takes in 15 Leuven musical gems.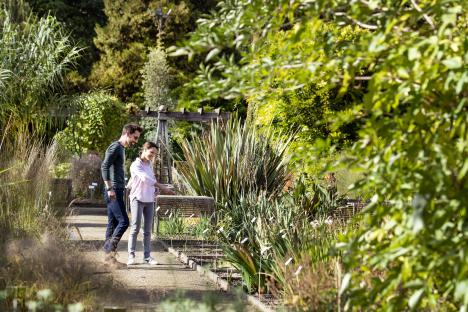 Expo
Exhibition In Paradisum
Exhibition with visual work by Alexandra Cool, Leen D'hooge and Annie Postelmans, 3 artists, 3 women, 3 approaches to people, nature and time.
Location: Kruidtuin  | Botanical garden
Price: free entrance
Until 30/08, during opening hours botanical garden