Small town, big city | Linde
Linde is eigenaar van bakkerij Korst in HAL 5. Ze heeft een hele eigen visie op brood en voeding in het algemeen. Met Korst gaat ze op zoek naar een nieuwe formule voor een eeuwenoude stiel. Het resultaat? Overheerlijk zuurdesembrood.
Haar bakkerij ligt niet toevallig in Leuven. Na omzwervingen in gans Europa koos Linde deze plek omdat ze hier kan samenwerken met de lokale producten van BoerEnCompagnie, een CSA – coöperatieve. En omdat ze een ruimte vond in HAL 5. Deze leegstaande historische spoorweghallen werden omgevormd tot een bruisende, stedelijke en duurzame broed- en ontmoetingsplek.
Boek een weekendje Leuven en ontdek haar bakkerij in HAL 5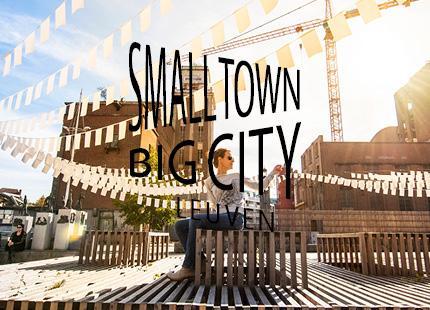 Leuven, small town, big city
Leuven is a small town with big city vibes. That makes Leuven unique. The convenience and cosiness of a small town on the one hand, and the creativity, versatility, and diversity of a metropolis on the other hand. Leuven is small in size, but large in what it offers to in terms of nightlife, shopping, art, and culture. You'll find them all in Leuven.
Get to know artist Pieter, rebel Jochem, taxidermist Jeroen, 'señor color' Hans and pub owner Gie.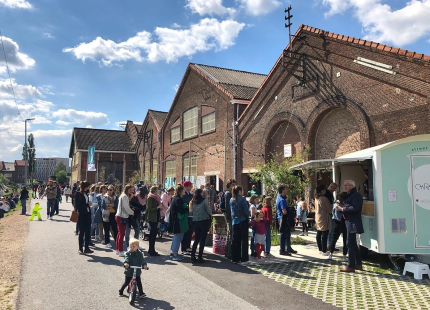 Linde's favourite spots in Leuven
Discover Linde's favourite places on this map.
Where does he eat or like to stop in and shop? Where are his cultural hotspots?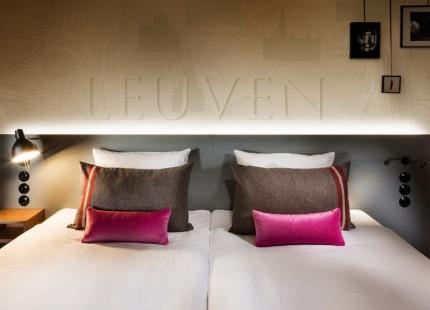 Staying over
Do you love to stay at charming B&Bs or would you prefer to spend the night in a well-known hotel chain? Leuven's got them all.