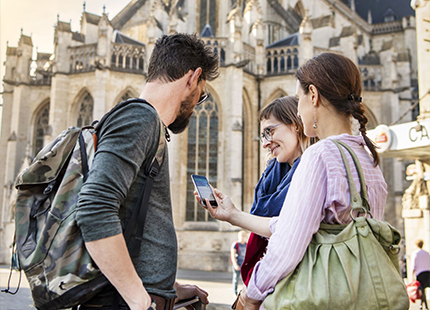 With the free app you can 'catch' chemical elements in the style of Pokémon Go. When catching a chemical element, you receive a fun (historical) fact about the location on the spot. The collected elements can be puzzled together during the hike. In this way, you unlock a 'badge' - such as a fart, a microchip or carbon dioxide an you learn all about chemical compounds in a fun way.
ResourCity does not only lead players to touristy interesting places, but also to beautiful spots and urban projects that are connected to circular economy.
ResourCity can be played individually, but you can also track down and capture the elements in a group, in class or with your family.
Practical info
Free download via: