Expo | Allez, allez! Racing in Leuven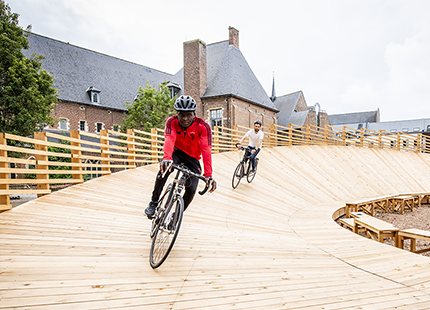 Leuven's riders, races and clubs from the past 140 years come back to life with personal stories, fun anecdotes and striking photos.
Be astonished by more than 50 cycling stories. Colourful flags will show you the way. And use the QR codes to find out even more pics and videos and the sporting commentary by nobody less than Michel Wuyts.
Practical info
Languages: NL & EN
Velodroom | Next to Brusselsestraat 63