Postcard campaign 'See you soon in Leuven'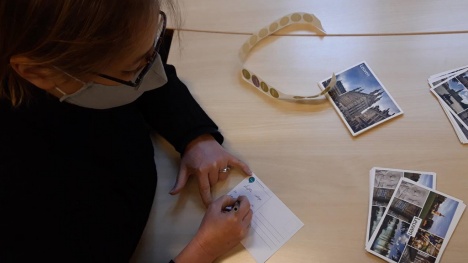 Do you also miss the fun of inviting your family and friends to Leuven?
If so, then Visit Leuven can give you a boost in these challenging times.
From 9 December to 9 January, you can send postcards to family and friends at home and abroad free of charge.
How?
Chose your card here, from 9.12
Send us the text and address
We'll handle the rest 
Provided with a lot of love and respect by the welcome team at Visit Leuven.