What makes Park Abbey unique?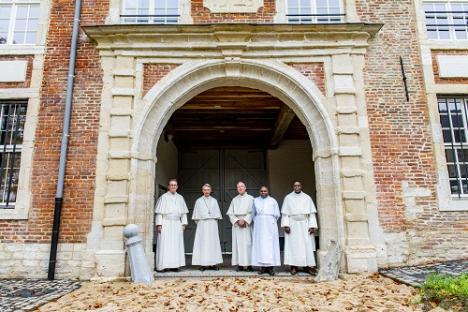 Centuries' old, still always inhabited
The Premonstratensians have inhabited the site without fail since 1129. A small community of Premonstratensians continues to live according to the rules of monastic life and perform pastoral work. If you're interested in the history of the abbey, visit this page!

Authentic character
The centuries' old abbey site kept its authenticity throughout the centuries. The interior of the monastery and the look of the buildings are practically intact. The buildings - such as the farm, watermill, church and gatehouses - have remained practically unchanged since the 17th century.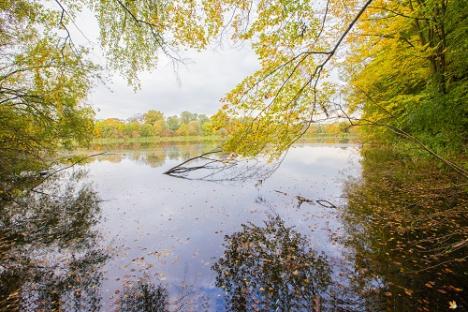 Peaceful surroundings
Combine your visit to Park Abbey with a walk along the ponds. A free map with walking routes is available from reception. And take a load off your feet in the brasserie housed in the beautifully restored watermill. Unique outdoor seating is provided in the summer.

Innovation and research
Although a lot has remained unchanged, there is also innovation on the site. The Alamire Foundation, for instance, does pioneering research into music from the Low Countries. The organic horticulture project De Wikke experiments with organic farming. And in PARCUM you will find never-before-seen heritage.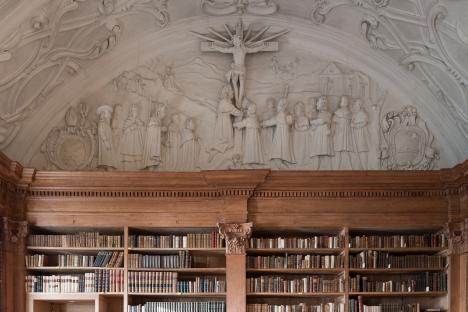 Intimate cemetery
If you were to compare the Bondgenotenlaan with the Champs-Élysées, the cemetery of Park Abbey could be referred to as Leuven's Père Lachaise. Leuven's legends are buried in this intimate cemetery.

Ambitious renovation
After a major renovation campaign (until 2025), the first sections of the abbey will be open to the public again since 2017. The library and refectory with stucco vaults can be visited again in 2021.
Practical info
More information? Please talk to reception at the abbey site.