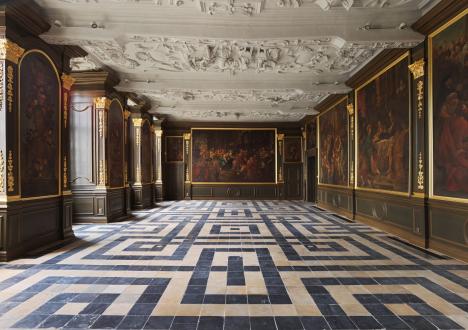 Book tickets
Discover the heart of the Abbey
Wander through the cloisters and stumble on unique 17th century art treasures
The abbey's historic cloisters have been recently restored. Immerse yourself in the philosophy and history of the abbey and the Norbertine order.
Tickets to the cloisters also include admission to the PARCUM, museum for religious art and culture. The museum is situated within the Park Abbey cloisters.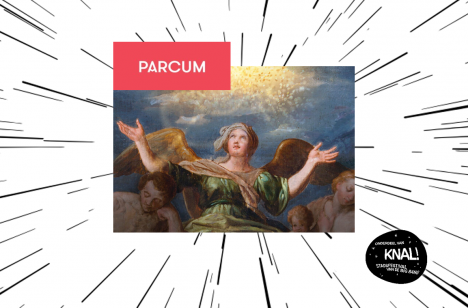 Permanent collection PARCUM
PARCUM presents a permanent collection plus temporary exhibitions on themes that straddle religion, art and culture. 
Temporary exhibition 'An eternal gaze'
Between 15 October 2021 and 16 January 2022, PARCUM will be hosting the themed exhibition 'An eternal gaze' as part of the Big Bang KNAL! festival.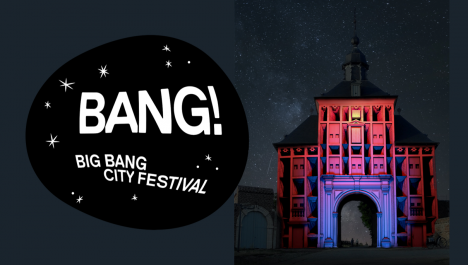 Discounted tickets during BANG! Launch
15.10 < 17.10
BANG! BIG BANG! City festival opens at the site of Park Abbey. Visit Park Abbey and PARCUM during the BANG! LAUNCH weekend (15, 16 en 17 October) for just 6 euros per ticket.
Tickets are valid for 'The heart of the abbey' tour through the restored cloisters parts, the new expo 'An eternal gaze' and the permanent collection of PARCUM and include an audio guide.
Friday 15 October  will see the premiere of the exhibition An Eternal Gaze open at PARCUM at 6:30pm. Special opening hours apply that weekend, and tickets to the cloisters and PARCUM can be purchased for just 6 euros per ticket 
BANG! LAUNCH weekend at Park Abbey
Fri 15.10 from 6:30 p.m. to 12 p.m.
Sa 16.10 from 13:30 p.m. to 12 p.m.
Su 17.10 from 15 p.m. to 12 p.m.
Hours
Tuesday - Sunday: 10am - 5pm
Monday and public holidays: Closed
Late evening openings until 9 pm
Thu 28.10
Thu 25.11
Thu 30.12
Closing days
UCI Road World Championship: Sa 25.9 and Su 26.9
Public holiday: Mo 1.11
End of year: Sa 25.12 and Sa 1.1
Accessibility
Park Abbey is a 12th century old heritage site. We strive to accommodate visitors of all abilities. However some rooms in the cloister are not accessible for people with a wheelchair like the library and the abbot's residence.
As an alternative we offer a VR experience with sound and image. 
Have a look here to know what we, together with PARCUM do to make your visit as comfortable as possible.