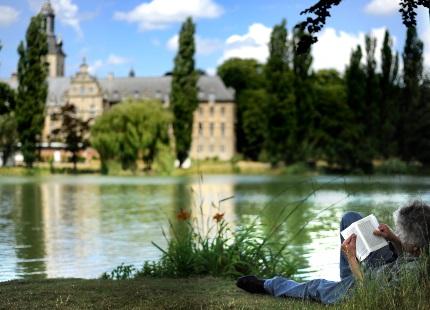 Association of and for enthusiastic volunteers
Park Abbey, with its accompanying gardens, ponds and surrounding landscape, is a unique enclave. This kind of heritage needs Friends to watch over it.
The 'Vrienden van de Abdij van 't Park' association was established in 1929, by and for enthusiastic volunteers. The Friends dedicate time and effort to the abbey and its surroundings. They help to open up the heritage, maintain the gardens and support its status.
Become a friend of the Abbey
You too can become a Friend of the Abbey. In this way you support the organisation and are the first to be invited to activities. You will also receive the newsletter of the friends.