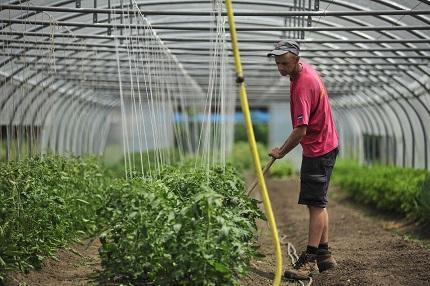 Horticulture project grows organic veg
The social economy is also flourishing at Park Abbey. Organic horticulture project 'De Wikke' was started in the vegetable garden. Only organic (forgotten) vegetables are grown for this project by people who have difficulties integrating into the regular labour market. The philosophy of the house is valuing and motivating people and giving them opportunities.
The vegetables are grown with heart and soul in an eco-friendly and organic way. The garden is an open garden and is always open to hikers. It is also an educational garden. Schools in Leuven are more than welcome.
Farm shop
You can buy the vegetables at the farm shop in Park Abbey. It offers a wide range of organic fruit & veg and products of colleague-farmers on the farm.
Practical info
Opening times:
Tuesdays from 10 a.m. - 6.30 p.m.
Wednesday to Saturday from 10 a.m. – 5 p.m.
Please note: The store is closed on Mondays and on public holidays.