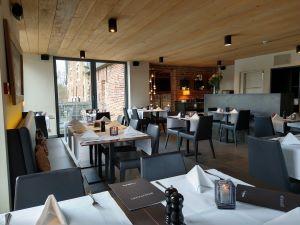 Brasserie in beautifully restored abbey mill
Brasserie De Abdijmolen is uniquely located on the outskirts of the city, next to the Park Abbey ponds. The beautifully restored abbey mill is currently used as a brasserie with 5 party and/or conference rooms.
Great dining experience
De Abdijmolen does not have a stark design, but a tasteful and warm interior with respect for the building's character.
The menu offers classic and contemporary cuisine complemented with seasonal culinary specials. The chef works with regional products, such as De Ster mustard and Elsen cheeses. You can also sample 'Heverlee' beer here.