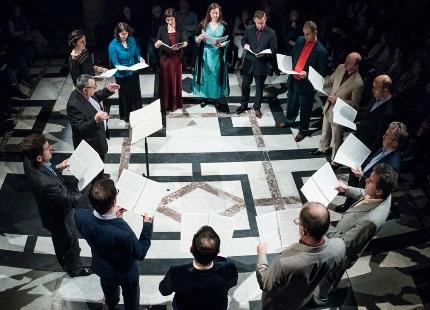 Meeting place for the study of music in the Low Countries
The internationally renowned Alamire Foundation has a pioneering role in the study of music coming from the Low Countries. Leuven was the organisation's home base from the start. The core of this research group is connected to the Musicology department of KU Leuven.
The House of Polyphony is an international meeting place where people in the field of research and musical practice meet. In their projects, polyphony and the plainchant repertoire are studied together, for an interested and informed public.
Exhibitions and concerts
The House of Polyphony wants to open up this music to the public. On the abbey site and in the buildings, dedicated to silence and religious art, plainchant and polyphony find their home.
Alamire Foundation | Huis van de Polyfonie
Abdij van Park 1, 3001 Leuven
T +32 (0)16 38 92 85
Website
Alamire Foundation