Aid to the Church in Need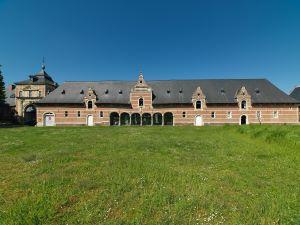 Charity organisation supports oppressed faithful
The Aid to the Church in Need organisation was founded in the wake of World War II. It was established by Werenfried van Straaten, Premonstratensian brother of the Abbey of Tongerlo. The 'Bacon Priest' launched a campaign to meet the material and spiritual needs of war victims.
A Catholic charity organisation, Aid to the Church in Need supports the faithful all over the world. Through information, prayer and action the organisation helps people where they are persecuted, oppressed or are in need.
National secretariat
Aid to the Church in Need currently has national secretariats in 23 countries in Europe, the United States, Canada, South America and Australia. The Belgian office is located at Park Abbey.
Praktisch
Want to know more? Please talk to reception at the abbey site