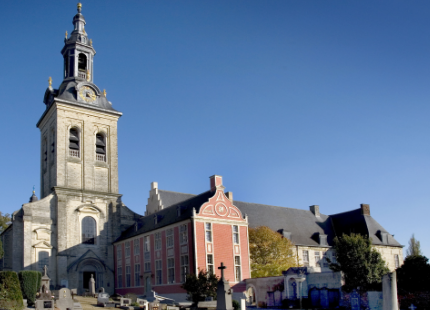 Dialogue museum for religion, art, and culture
Dialogue museum PARCUM has a permanent exhibition and also offers temporary thematic exhibitions at the crossroads of religion, art, and culture. They showcase never-before-seen heritage pieces from churches, abbeys and monasteries in a contemporary way. There is also a constant interaction between ancient and contemporary art at the exhibitions.
PARCUM pays attention to the interaction between contemporary themes and religious heritage, between believers and non-believers, between different denominations and ideologies, between young people and elderly people.
Summer 2021
Opening hours: Thursday - Sunday from 10 am to 5.30 pm.
Closed on Monday.