Rik Torfs, once living in Park Abbey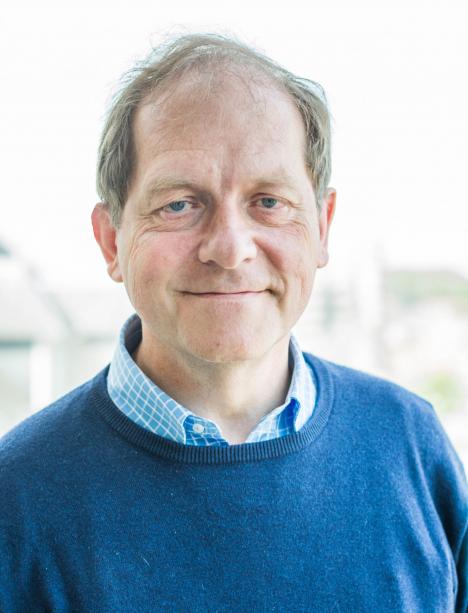 "The Park Abbey is more refined than anything rational"
We save treasures in the Park Abbey archive. One of these is a manuscript of the doctoral dissertation written by Professor Henri M.D.A.L. Torfs… better known as Rik. How did it get there?
"I had student housing at Park Abbey just after my college days," explains Professor Torfs. "There was a student housing shortage in Leuven back then in 1981. A friend of mine already had a room here and he arranged for me to stay as well. I'd never been here before, but I was sold right away. I had a pretty small room, but that was more than enough for me. I don't need luxury – I still don't, by the way."
"You didn't necessarily have to be following the seminary to have a room here," Torfs laughs. "One student may have been a little more pious than another, but I also had a lot of fun here without taking part in the life of the abbey. For example, there were activities in which Brother Frans took part. We'd go ice skating in Haasrode and there was a house on the Geldenaaksebaan where we'd always be welcome to sit and drink a Hoegaarden," remembers Torfs.
"The abbey was freedom"
"I love the sobriety of this abbey. Coming out in the morning with a view of the ponds: that often had an impact on me. I am a true nature lover – I also know a lot of trees and flowers in detail. But I must confess that I rarely woke up when it was still dark. I only started working around ten o'clock in the morning and I explored the world in the evenings. To me, Park Abbey is synonymous with freedom. I did what I wanted here," muses Torfs.
"To me, Park Abbey is synonymous with freedom"
Does the abbey of yesteryear differ much from the one of today? "It was much calmer here back then, but there was also little hope of a future in abbey life. But that's the first question people ask when they visit an abbey: 'Are there still monks living here?' In my time, Roggen was the abbot – he even had a number plate featuring the letters 'ABT'. By the way, I knew Jef Van Osta, the current Prior, back when he was just a student," says Torfs.
Small abbey, great things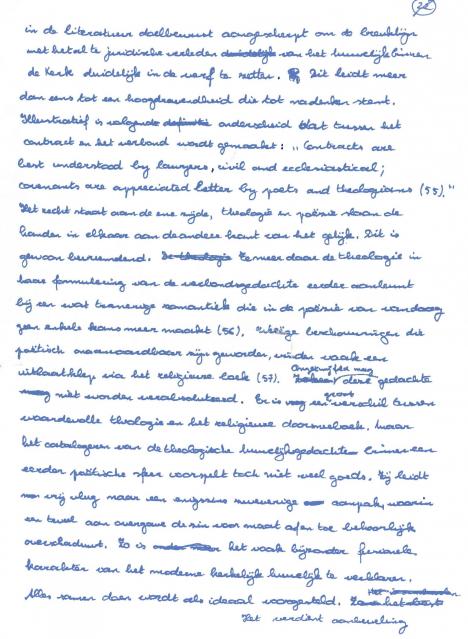 Torfs also saw that fewer and fewer people were entering the priesthood. "The abbey was in a spiritual decline, but its beauty was preserved. I still admire the abbey architecturally, with its stucco ceilings, its ambulatory, its salons… And those creaking floors: there's just something special about it. I abhor it when everything is precisely perfect. This is a living building, not a shell for those who happen to walk around in it," says Torfs.
"Park Abbey is a small abbey where you can do great things with several people. I remember when they wanted to turn every building into a kind of reflection house at the end of the 1980s. But that, too, requires the necessary presence. In my opinion, KU Leuven has missed opportunities here. It wasn't until the mid-2000s that the things finally started moving forward."
What does the professor of restoration think? "I am a great supporter of a place where culture and nature can come together. This lets us benefit from every detail. That's why I enjoy meeting up with people at the abbey site. Park Abbey is an alternative world compared to the business, technology, and knowledge in Leuven. It's more historic and refined than anything rational. An abbey can also keep the religious aspect vital after the collapse of the parish structure," adds Torfs.
Monastic work
Back to his doctoral dissertation, entitled 'Marriage as a Community'. Does he remember what it's about? "Of course! In short, it's about marriage," he laughs. "Before the Second Vatican Council, the Church saw marriage as a contract, legally speaking. But, at the Council, it became a covenant, with procreation and the welfare of the partner as its main goals. Only, how could you turn that into a legal system? My doctorate explored that domain."
The manuscript in our archive is handwritten. "I do, indeed, write by hand. I had about a thousand pages at the time, so that was – oh irony – somewhat monastic work. People were then paid to type it out later. I still do, by the way: sometimes I dictate what I am going to say in a lecture and someone types it as I dictate. A bit like now," Torfs grins.