Locals about Park Abbey: Sylvan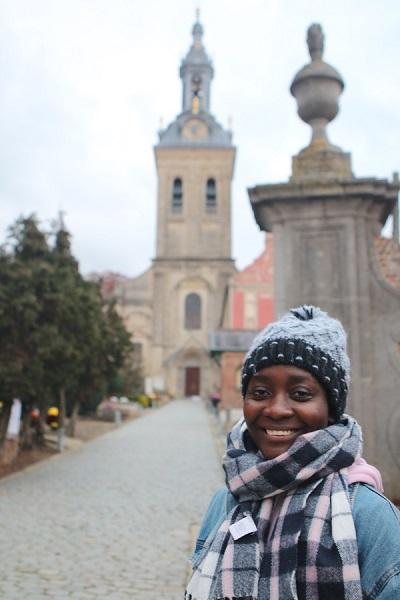 "My boyfriend just knew that I would love this place"
Mercy Sylvan Nafulah (26) discovered the abbey thanks to her boyfriend Marcel, who planned their romantic first date there. It was perfect. "We always go back because when we're here, we really make time for each other," Sylvan says happily.
We meet Sylvan, wrapped up warmly, at the Neerhof. How did they find out about the abbey? "My boyfriend Marcel planned a romantic date here," she smiles. "That was back in 2013. He just knew I would love this place; I really enjoy visiting historical sites, both here in Belgium and abroad. We both enjoy walking and share a passion for history."
Time for each other
Sylvan is studying International Business Management at the UCLL. She moved to Belgium two years ago but had visited Leuven plenty of times before that. "Back then, my boyfriend lived about ten minutes from the abbey by foot. We always come back to enjoy the peace and quiet here. And for milk! Marcel always brings a bottle to fill at the milk machine," she laughs.
According to Sylvan, Park Abbey is the perfect place for deep conversations. "It's so peaceful at the abbey site. This also calms you down and makes you forget your problems for a little while. When we're here, we really make time for each other. Marcel and I can speak openly too and be more accepting of each other. We've solved a lot of issues here already," says the student.
"Life can get pretty hectic at times," Sylvan confesses. "But when you're here, you can forget that. That's one of the things that I really love about Leuven: the fact that you can find complete silence just a few hundred metres away from a busy spot. The Beguinage or the Keizersberg Abbey are good examples," she tells us.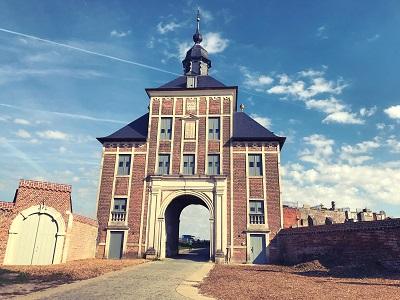 "Continuously surprising"
What's so special about the abbey in her opinion? "The beauty of the abbey is that it's always changing. Every visit is different. It's hard to describe in words; it's just a feeling – I recommend that everyone come here at least once. You can also make incredibly beautiful photos here. My boyfriend has some gorgeous shots of the sunset over the ponds," Sylvan recalls.
"You know, everything about the abbey just comes together so beautifully; nature, the tavern, the Abbey shop… We recently attended a great concert in the church. You're just steeped in history here, but the future is tangible too. It doesn't matter how often I come here; Park Abbey is continuously surprising," says Sylvan.