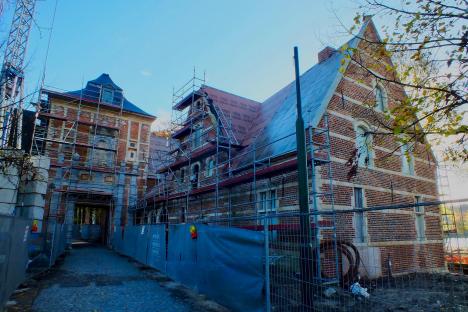 The City of Leuven launched the significant restoration campaign of all buildings and landscapes in 2011. The City of Leuven began the restoration with multiple partners via a lease agreement with the Norbertine fathers. The project is a large-scale cooperation with financial support from the government of Flanders.
First major phase: 2017
The west wing of the monastery was renovated in the first phase of the restoration; the dialogue museum PARCUM has been open to the public since 25 October 2017 in the beautifully restored western wing.
Second major phase: 2021
The second major phase of the restoration is now complete. The Provisor's House and guest quarters were completed at the end of 2020. The beautiful library and refectory with the baroque and very dynamic looking stucco ceilings have been painstakingly restored, the cloister with its 17th-century stained-glass windows, the abbey's residence and a number of salons will be permanently open to visitors from 4 May 2021.
The tithe barn (with stables and dairy) has been restored to its former glory. From May 2021, this will be the home of the Abbey Farm, a partnership of various groups involved in organic urban farming.
Third and final phase: 2025 
Next it's the turn of the most visible part to visitors: the central courtyard, the Neerhof. The north and east wings and infirmary will also be restored. Eventually, the Norbertine fathers and student priests from KU Leuven will live there.
The restoration campaign will be completed in 2025.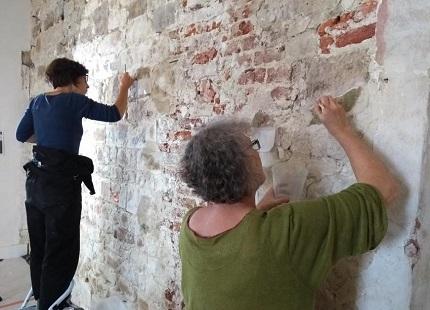 A throwback
2017
The first abbey buildings to be restored were the old water mills (now a brewery) and the adjacent gatehouses. The west wing of the monastery was renovated housing the dialogue museum PARCUM.
2018
Works have already be done in various buildings: the south wing, the Provisor's House, the tithe barn (incl. the stables and milking parlour), and the Guest Quarters. The restoration of the 2.2 kilometres of walls must be completed by the end of this year.
The City of Leuven will also be focusing on the street art, the railway bridge, and the Geldenaaksebaan in the spring of 2018.
The Peace Carillon will create a pivotal point on 11 November 2018. The bells of the reconstructed carillon (based on a historical model) will ring again in the tower of the Sint-Jan-Evangelist Church after 100 years.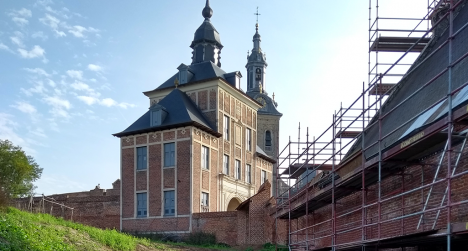 2019 
An office space and microbrewery opened in the Abbey's Guest Quarters in time. By that time, the 'Library of Voices' of the Alamire Foundation was operational. Musical manuscripts, via digital media, were opened up to the general public in the Norbert Gate.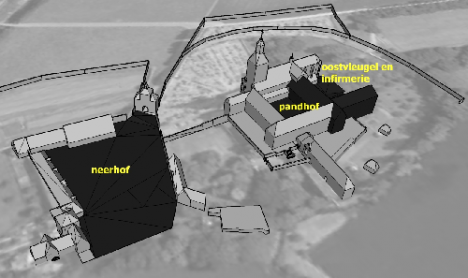 Omvangrijke samenwerkingsproject
De restauratiecampagne is een grootschalig samenwerkingsproject met financiële inbreng van de Vlaamse overheid. Via een erfpacht met de paters norbertijnen kon de stad Leuven de restauratie in 2011 opstarten met vele partners.