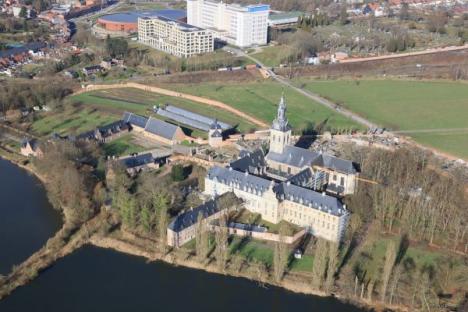 Address:
Park Abbey
Abdij van Park 7, 3001 Leuven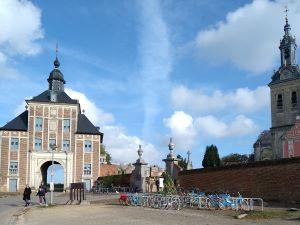 By bike or on foot
Bike parking: You will find plenty of bicycle racks at the site of Park Abbey
By public transport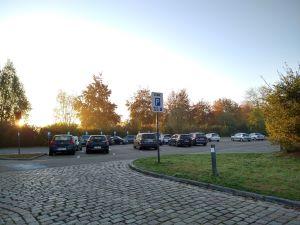 By car
Itinerary
Parking at Park Abbey
Park Abbey has free parking. Attention: this is a blue zone (max. 4 hours of parking)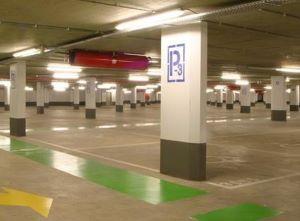 Parking at Pillipssite
When the parking at Park Abbey is full, you can park in the nearby underground paying car park at Philipssite
Adres: Philipssite 2, 3001 Leuven
Rates: first hour: € 2

After 1 hour: € 2 per hour
After 2 hours: € 1,8 per hour
After 3 hours: € 1,4 per hour
From the parking to the abbey site
Follow the signs 'Abdij van Park'
From Parkweg walk over the bridge Parkwegbrug and follow de Norbertijnerweg to the abbey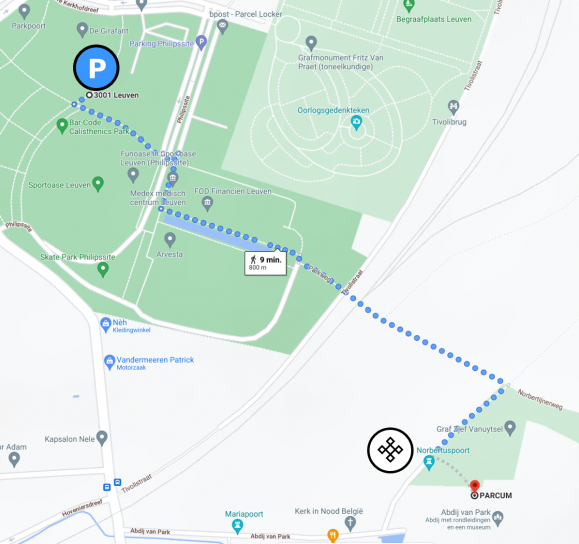 Accessibility
Abbey Park is a 12th century old heritage site. We strive to accommodate visitors of all abilities. However some rooms in the cloister are not accessible for people with a wheelchair like the library and the abbot's residence.
As an alternative we offer a VR experience with sound and image.
Have a look here to know what we, together with PARCUM do to make your visit as comfortable as possible.