Park Abbey's events calendar
Corona-update
We are taking the necessary measures to slow down the spread of the corona virus. The buildings of Park Abbey will therefore close again until November 30. These include:
- PARCUM dialogue museum
- the Saint John the Evangelist Church
- brasserie De Abdijmolen
- partner organizations Alamire Foundation & Aid to the Church in Need
On Wednesdays, our Peace carillon still resounds, from 4 p.m. to 5 p.m. You can also follow every concert via Facebook Live. The Abbey Shop will also remain open from Tuesday to Saturday (10 a.m. - 5 p.m.).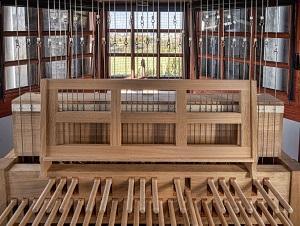 Every Wednesday (4-5 pm)
Peace Carillon concert
Every Wednesday evening, from 4 to 5 p.m., Luc Rombouts plays a suitable, varied repertoire on the peace(ful) instrument. The coordinator and driving force behind the Peace Carillon will also play a few requests during his weekly performances. From time to time, you can even follow the concerts via Facebook Live.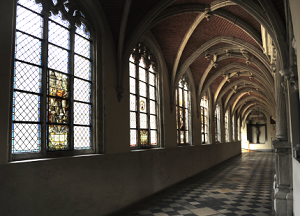 Every Saturday and Sunday
Guided tours
Every weekend, there are guided tours for individuals at Park Abbey. A guide takes you to the heart of the abbey under restoration. During the tour you are given a unique look behind the scenes of different sections of the building, such as the cloister, the chapter house, etc.