Park Abbey's events calendar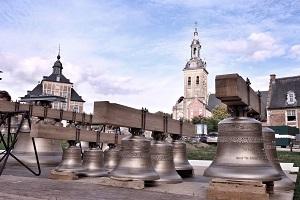 14, 21, 28.6 & 5.7 | 15:00 - 16:00
Leuven Bells
The sound of the Leuven bell towers has been part of the summer atmosphere in Leuven for several years now. During this edition of Leuven Bells, from 14 June to 27 August, carillonneurs from home and abroad will play concerts on four of the five Leuven carillons.
The Peace Carillon in our abbey kicks off with a series of four Sunday concerts. Carillonneur Carl Van Eyndhoven plays the opening concert on 14 June. On June 21, it's up to Eddy Mariën. On June 28 we welcome the Dutch carillonneur Bernard Winsemius. Our carillonneur Luc Rombouts will complete the series on July 5. Every Sunday from 3 to 4 pm, and of course for free!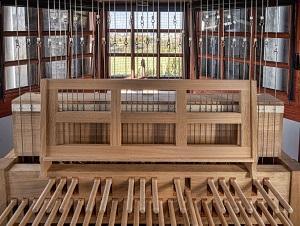 Every Wednesday (5-6 pm)
Peace Carillon concert
Every Wednesday evening, from 5 to 6 p.m., Luc Rombouts plays a suitable, varied repertoire on the peace(ful) instrument. The coordinator and driving force behind the Peace Carillon will also play a few requests during his weekly performances. From time to time, you can even follow the concerts via Facebook Live.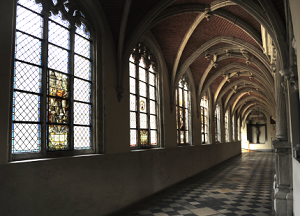 Guided tours
Every weekend, there are guided tours for individuals at Park Abbey. A guide takes you to the heart of the abbey under restoration. During the tour you are given a unique look behind the scenes of different sections of the building, such as the cloister, the chapter house, etc.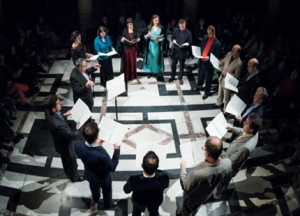 Postponed:
Voices of Passion
Together with 30CC and the City of Leuven, the decision was made to postpone the festival 'Passion of the Voices', which was scheduled for 2 to 9 May 2020. After all, the availability of many, especially international, musicians was highly uncertain, and too many questions remained with regard to the practical organization.
The music festival will therefore move to next year and will run from April 29 to May 9, 2021.