On 2 September, all eyes were on an unusual PhD candidate in the Promotion Hall of KU Leuven. Jozef (Jef) Van Osta, prior of Park Abbey, defended his thesis there on the history of organ building in Averbode Abbey. His thesis is 570 pages thick. "It elicits only a sense of humility in me."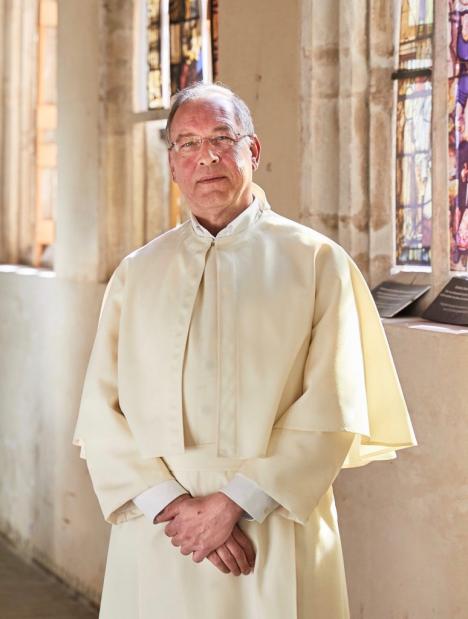 "De orgelgeschiedenis van de premonstratenzerabdij van Averbode: zes eeuwen orgelbouwkunst in Brabant" (The history of organs at the Premonstratensian Averbode Abbey: six centuries of organ building in Brabant). At the beginning of September, Father Jef defended his PhD thesis before a jury of experts. The prior, now aged 59, was "in no way planning" to write another doctoral thesis.
"I already have a PhD in theology," begins Jef Van Osta, "but it dates from over 20 years ago. That was in 1998, nine years after my ordination. And even then I said that a PhD is quid hoc ad aeternitatem: what does it matter in the light of eternity?", he says, laughing.
Thanks to Alamire
The idea began to take concrete shape in 2013, after a visit to the Alamire Foundation's "House of Polyphony". "What they do there to make medieval music accessible to a wider public is amazing. That fascinates me just as much as the art of the organ. In my spare time I did some research on the history of organ building at Averbode Abbey, our mother abbey."
Father Jef met Professor David Burn from Oxford, who teaches musicology at the University of Leuven. "I showed him the results of my 'hobby'. 'But Jef,' he said, 'you've got a doctorate here!' I shook my head to say 'no', because I have plenty of other work. But I nevertheless allowed myself to be persuaded," Jef Van Osta recounts.
So, what made him decide to opt for the academic track after all? "I possessed a treatise by Joseph Kreps on the evolution of the organ in Tongerlo Abbey. The first composition of an organ that Kreps found dated from the end of the 17th century. When discussing organs in bygone centuries, he briefly referred to Averbode Abbey in his footnotes. That aroused my curiosity... and that's where my detective work started," Jef Van Osta says with a smile.
Diving into the archives
"I dived into the abbey archives, and studied as much literature as possible," he continues. "For example I tried to write a comprehensive synthesis of the history of organ building at Averbode, from the beginning of the 15th century to the present."
I tried to write a comprehensive synthesis of the history of organ building at Averbode
Jozef Van Osta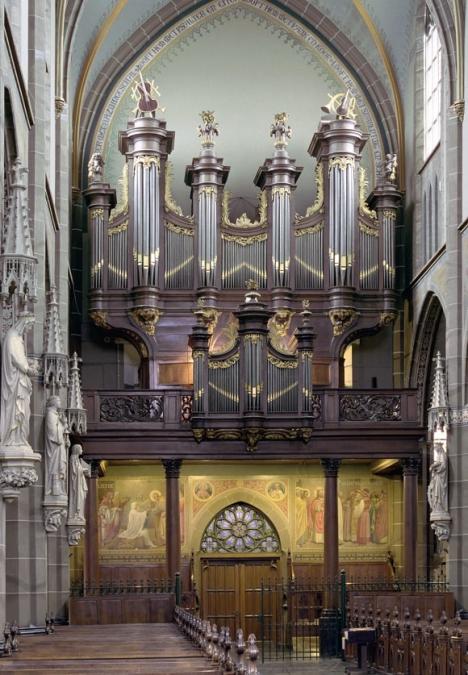 Father Jef found contracts and letters in the archives that had hardly been investigated, if at all. "Some of the documents were difficult to decipher. The famous organ builder Guillaume Robustelly from Liège wrote his letters in atrocious French - the good man's native language was German, after all. Nevertheless, he was an expert in his field: he built his masterpiece in 1770 for Averbode Abbey."
Other texts were completely lacking in context. "For those cases I had to look for the position of Averbode Abbey in relation to that specific point in the history of its development. Averbode played a pioneering role in certain areas, both in terms of the instruments themselves and in the use of terminology. One of the terms mentioned for the first time in the archives of Averbode was 'a trumpet in full cup length', for example," he laughs.
Restoration?
The church organ in Averbode, built by the Brussels organ builder Hippolyte Loret, is no longer in use today due to extensive wear and tear. "It is, however, a beautiful and romantic organ. In its day, 1858, it was the biggest organ in Belgium! Music from the nineteenth century sounds really beautiful on an instrument actually dating from the same era. You can compare this to our historic Peace Carillon which is tuned in unequal temperament: it is on instruments like this that the oldest carillon music sounds best."
Another organ that can no longer be played is the romantic Merklin organ in our St. John the Apostle Church. "It ought to be restored. Organs, like church spires and bells, are important parts of our cultural heritage. We were forerunners in building organs and harpsichords, in bell founding, in polyphonic music, and so on. The Southern Netherlands served as an inspiration to France, Italy and Spain, and that's something to be very proud of!"
You realise that you know a lot about a small segment of a topic, but there's a lot more that you don't know.
Jozef Van Osta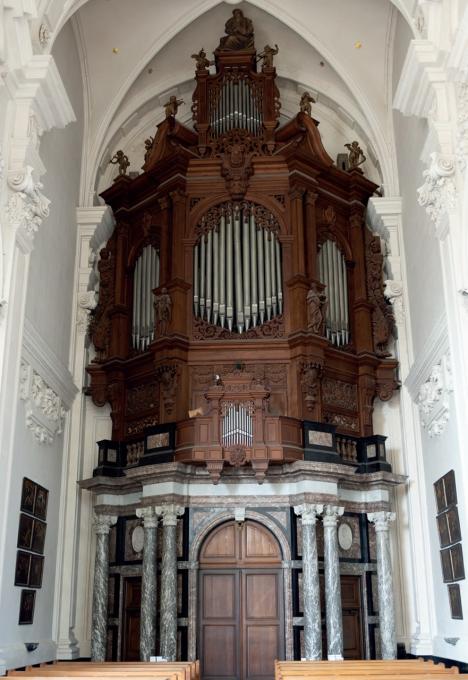 "It's all relative"
The thesis did cause a lot of stress. "I compare it to a long pregnancy. And then it's followed by what is called a post-doctoral depression," Jef Van Osta sighs, "in the sense that you realise that you know a lot about a small segment of a topic, but there's a lot more that you don't know. That elicits only a sense of humility," he says.
It so happened that Jef Van Osta defended his PhD thesis concurrently with the "Leuven Kermis" street fair. Is he going to celebrate with some traditional "smoutebollen" afterwards? "That remains to be seen. There is a reception in the Jubilee Hall though. Unfortunately without organ music," he says with a smile.
Would you like more information? Send an email to jozef.vanosta@parkabdij.be