Opening weekend BANG! LAUNCH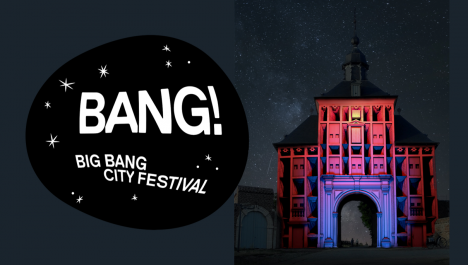 BANG! LAUNCH at Park Abbey
A city festival on the origins of the cosmos? There's only one way to start – and that's with a BANG!
Spend the launch weekend exploring the gorgeous Park Abbey like a cosmonaut, enthralled by the video mapping, light installations, and soundscapes, eager to learn more.
Like in space, you'll feel like a giant and a mere speck, at once – reminded that you're forever part of an even greater whole. Thrum to the earth-shattering beats of our drumline at the Biggest Bang, vibe to the stellar strains of polyphonic music, and gaze at the stars at a sparkling Star Party.
Opening hours:
FRI 15.10 from 5 p.m. to 12 p.m.
SAT 16.10 from 13:30 p.m. to 12 p.m.
SUN 17.10 from 15 p.m. to 12 p.m.
As soon as darkness falls – around 7:30 p.m. – the light trail shimmers to life.
Launch weekend admission is free!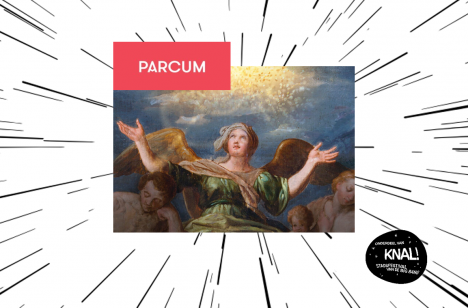 Discounted tickets during BANG Launch
PARCUM exhibition opening
The exhibition invites you to explore our origins – how we got here – from the lens of religion and spiritual experience.
'An eternal gaze' examines how religion in all its diversity approaches these questions of life and the meaning-giving role that religious heritage fulfils therein. The objects in the exhibition illustrate human's constant need to shape the world and the cosmos.
The doors open Friday, 15 October at 6:30 p.m. sharp.
Visitors are welcome daily from 10 a.m. to 10 p.m.
Practical info
Bicycle parking
Bicycle and disabled parking is located at the main entrance on the Geldenaaksebaan
Car parking
Plenty of standard parking is available in the Philipssite underground car park (Philipssite 2, 3001 Leuven)
From the parking lot, follow the directions to 'Abdij van Park' (9 min walking)
The parking at Park Abbey will be reserved for the staff and collaborators of BANG! LAUNCH
Tickets
All activities are free of charge and open to all. During the opening weekend, there are discounted tickets (6 euro) for the expo at PARCUM and Park Abbey.