Daal af naar Sluimerland tijdens onze Anderhalvemetersessies
Op zaterdag 22 augustus kan u zich op onze abdijsite laten bedwelmen door Hypnos, de mythologische god van de slaap. Jurgen De bruyn van Zefiro Torna brengt er samen met topsopraan Lore Binon een atmosferisch concert, geïnspireerd door het thema van de nacht. "Slaap omvat zo veel meer dan zoete dromen."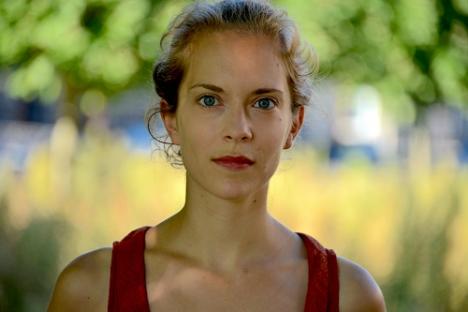 Lore Binon uit Blanden (Oud-Heverlee) leerde op vijfjarige leeftijd viool spelen. Als sopraan in een jeugdkoor ontdekte ze ook haar passie voor zang. De soliste is intussen internationaal vermaard en zingt op muziek uit alle stijlperiodes.
Binon zakt in het kader van de Anderhalvemetersessies af naar onze abdijsite met 'Sluimer'. "Het is een project waar we al enige tijd mee rondreizen. We dalen tijdens het concert af naar de zone tussen slapen en wakker zijn: sluimerland. Om een ontspannen sfeer te creëren, was er een cocktailbar op de première in Mechelen. Helaas zijn er geen cocktails bij in de abdij", lacht Binon.
Meeslepende muziek
De voorstelling brengt meeslepende barokmuziek, van Dowland tot Bach. De teksten die Binon daarop zingt, spreken tot de verbeelding. "Slaap omvat dan ook veel meer dan zoete dromen, denk aan geheime fantasieën, verborgen gedachten… De sluimerzone heeft trouwens ook een donkere zijde. Je kan nachtmerries hebben, neerdalen naar de onderwereld… Zo zing ik onder meer over Maria die haar kindje in slaap wiegt, maar tegelijk visoenen krijgt over hoe Jezus aan zijn einde komt."
Lore wordt op luit begeleid door Jurgen De bruyn, de muzikaal leider van Zefiro Torna. "Voor de gelegenheid brengen we de voorstelling met twee. Dat zorgt voor een nog intiemere setting, maar de stukken blijven even krachtig. Zeker in de kerk draagt de klank erg ver", glimlacht Binon.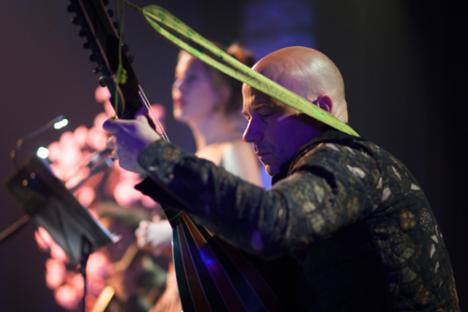 Eeuwenoude muziek
De Sint-Jan-de-Evangelistkerk is dus de plek waar Binon en De bruyn concerteren. "Een inspirerend decor. De akoestiek in een kerk zorgt ook voor meer vrijheid. Je kan spelen met die akoestiek door heel stil te gaan, of sterk uit te halen", legt de sopraan uit. "Ik kijk er in ieder geval erg naar uit. 'Sluimer' is de eerste officiële voorstelling die we brengen sinds de corona-crisis."
Hoe ze als artiest de afgelopen weken omging met corona? "De eerste periode was erg frustrerend, want je ziet veel leuke projecten in rook opgaan. Maar de cultuursector is veerkrachtig en heeft zich herdacht, getuige daarvan deze Anderhalvemetersessies. In een kerk, desnoods met mondmasker, mag corona nooit een probleem vormen", stelt Binon.
"Cultuur niet zomaar schrappen"
Volgens Lore heerst de angst om niet streng genoeg te zijn. "Ik begrijp dat, maar alles annuleren is écht geen oplossing. Men meet ook met twee maten en gewichten: in een vliegtuig zit je zelfs op elkaar gepropt. Ik weet dat heel wat mensen nood hebben aan voedsel voor de ziel. Het mentale welzijn werd in deze crisis te vaak vergeten. Cultuur mag niet zomaar geschrapt worden en dat heeft de stad Leuven goed begrepen", besluit Binon.
Wil je meer info of tickets voor de Anderhalvemetersessies? Surf naar https://uitinleuven.be/zomerprogramma/anderhalvemeter. In onderstaand filmpje kan je van een voorproefje van het concert genieten.