Abdij van Park: ook geliefd bij vleermuizen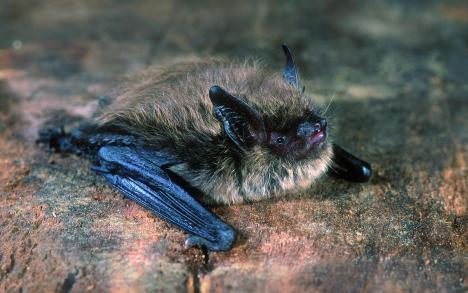 De restauratie van de abdij verloopt vleermuisvriendelijk
31 oktober is Halloween. Automatisch denk je dan aan pompoenen en vleermuizen. De groenten vind je in de Abdijwinkel. En de zoogdiertjes, die zitten verspreid op de abdijsite…
Niet schrikken als je dezer dagen een avondwandeling plant, want in de Abdij van Park zijn ook vleermuizen meer dan welkom. De liefde is wederzijds: heel wat vleermuizen vertoeven graag op de abdijsite. Ze zijn ook heel trouw aan hun standplaats, zowel 's zomers als 's winters.
De diertjes gebruiken bestaande toegangen om er hun schuilplaats van te maken. Een kleine opening, bijvoorbeeld van 1 op 2,5 centimeter, is daarvoor al voldoende.
De restauratie van de abdij verloopt dan ook vleermuisvriendelijk. "We letten erop dat we de meeste dakwerken in de wintermaanden plannen", duidt architecte Annelies Vercruysse. "Zonder toestemming mag ook niemand de zolders of daken betreden."
Vleermuisvriendelijke verlichting
"We zorgen ervoor dat de vleermuizenpopulaties geen schade ondervinden van de restauratiewerken", vervolgt Vercruysse. "Wanneer daken gerestaureerd worden, voorzien we voldoende in- en uitvliegopeningen naar geschikte ruimtes voor vleermuizen. Die ruimtes worden niet verlicht en als ze toch verlicht moeten worden, voorzien we vleermuisvriendelijke verlichting."
Een goed voorbeeld is de hooizolder in de Tiendenschuur. "Die gaan we maken in de kapconstructie van de stallingen. Er zal hooi of stro gestockeerd worden, wat inhoudt dat er weinig beweging zal zijn. We voorzien ook aangepaste verlichting", stelt Vercruysse.
9 soorten
Met maar liefst 9 soorten is er een hoge diversiteit aan vleermuizen aanwezig op de abdijsite. Baardvleermuizen en grootoorvleermuizen verblijven 's zomers op de zolders en verhuizen in de winter naar de vleermuizenkelder, achter één van de gebouwen op het domein. Daarnaast vliegen ook gewone en ruige dwergvleermuizen, laatvliegers, rosse vleermuizen en watervleermuizen op de site rond.
"Ook de ingekorven vleermuis en franjestaart overwinteren in een vochtig gangetje ergens op de site", weet projectmedewerker Wout Willems van Natuurpunt. Hij werkt ook samen met het Regionaal Landschap Dijleland (RLD), die goede contacten met de abdij onderhoudt en ook mee de vleermuizenpopulatie opvolgt.
Geen schrik hebben
Je moet helemaal geen schrik hebben van vleermuizen. Zo vliegen ze niet in je haar en zijn ze niet agressief. Tot op heden is er ook geen enkele veranderd in een vampier. Maar misschien, op Halloween…
Natuurpunt Leuven heeft op de abdijsite al enkele keren de 'Europese nacht van de vleermuis' georganiseerd. Blijf op de hoogte van alle nieuwtjes en evenementen op en rond de abdijsite en like de Abdij van Park op Facebook !