International silver for Leuven's life quality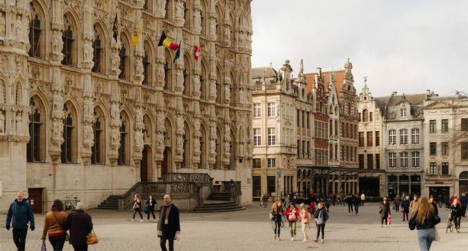 Monocle, the prestigious international magazine for global affairs, business, culture and lifestyle revealed its second annual Small Cities Index, in a special edition 'The Forecast 2021'. This list points you to the 25 best compact cities across the globe, with fewer than 250.000 inhabitants, that offer incredible quality of life. These spots must have all the assets that make any city tick: good accessibility, great business opportunities, a rich cultural life, welcoming population, progressive planning by smart, trustworthy leaders, alongside plenty of green space to breathe.
The index for next year is leaded by Porto on number 1. Leuven, as the highest newcomer in the ranking, is awarded the number 2 spot. After receiving the titles of European Capital of Innovation and European City of Sport this is another recognition on an international level for Leuven.
"Although Leuven is only a 20-minute train ride from Brussels and the capital's international airport, this picturesque Belgian stad of 100,000 inhabitants feels nothing like a sleepy suburb of the capital. Perhaps it's the young, globally minded population that makes Leuven – home to one of the oldest and most renowned universities in Europe – wonderfully vibrant year-round. The world-class beers (Stella Artois among them) that pour out of the 30 or so breweries in the vicinity also contribute to Leuven's outgoing nature."
Monocle
Special attention goes to Leuven's ambitious policies around climate: The city-government-endorsed Leuven 2030 initiative brings together more than 600 organisations, businesses and citizens to help provide a plan for the city to cope with the effect of climate change.
Other cities in the top 10 are: Itoshima (Japan) on 3, Luzern (Switzerland), Victoria (Canada), Lausanne (Switzerland), Basel (Switzerland), Bolzano (Italy), Aalborg (Denmark) and Bergen (Norway).