Leuven Innovation Beer Festival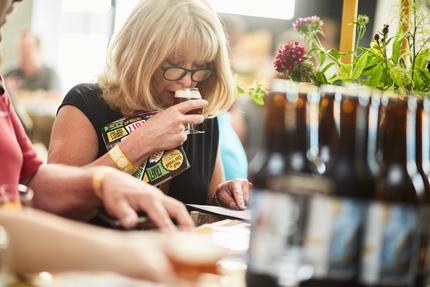 It's only natural that a festival with this name should renew itself regularly. In the 2023 edition, the focus of the beers offered is on the Leuven region. Although the essence remains: artisan microbreweries let you taste their innovative beers here.
For the first time, the Leuven beer giant AB InBev is also exclusively serving beers straight from its worldwide R&D lab. AB InBev experts share their knowlegde - based on centuries-long and worldwide expertise - with the LIBF community. This is complemented by a well-curated selection of domestic and foreign breweries and a collab with Norwich.
At LIBF, not only your taste buds will be tickled in 2023. There is also an awesome fringe programme with DJs, taking place at the unique location of the Velodroom in the centre of the city.
Practical info
20+21.05.2023
Velodroom • Brusselsestraat, 3000 Leuven
More information via the website