Ground-breaking Leuven inventions
Discover 11 ground-breaking Leuven inventions on the panels throughout the city.
Every panel interactively explains the story behind a Leuven invention. Part of the text only appears when the user looks through a red looking glass on the panel.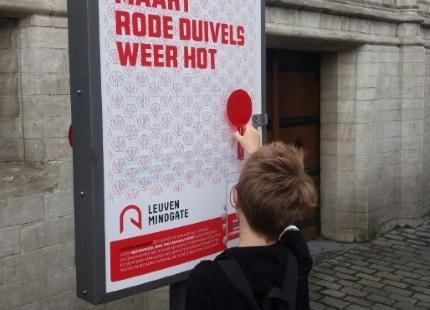 The twelve panels have been installed all around Leuven and can be found in the following locations: 
OPEK | New apple variety
With over 1,7 million trees planted in Europe, the Kanzi apple is Europe's new success in apple farming.
Kanzi is an apple designed by Better3fruit, a KU Leuven spinoff.
 
Vismarkt | High-tech to help the deaf 
Using a Cochlear hearing implant, even fully deaf people can hear again.
A cooperation between KU Leuven and hearing implant manufacturer. 
 
Botanical garden | High-tech to help the blind
A robot, an ultrathin needle and a medicine allows patients with a clogged retinal blood vessels see again.
A cooperation between UZ Leuven and the Flemish biotech company ThromboGenics.
 
Great Beguinage | Rice from Leuven
Rice with a shorter cooking time and with more vitamins and minerals. Developed in Leuven for food multinational Mars.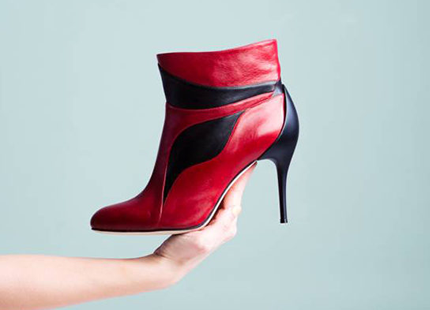 Town Hall | Creativity from Leuven making the Red Devils hot again
Devil's challenges brought the Red Devils' popularity to unseen heights. Thought out and developed by Leuven-based creative agency Boondoggle.
Aula Pieter De Somer | Research from Leuven saving HIV-patients' lives
Anti-HIV medication lowers HIV blood levels in such a way the disease is no longer lethal.
Developed at KU Leuven and licenced to pharmaceutical multinational Gilead Sciences. 
 
M Leuven | Leuven-made shoes that require no cleaning
Nanotechnology makes elegant and exclusive women's shoes water and dirt repellent.
A product by shoe designer Elegnano from the region of Leuven.
University Library | Ultra-strong and ultra-light suitcases
The suitcases are made from Curv® composite material. Developed in Leuven for suitcase manufacturer Samsonite.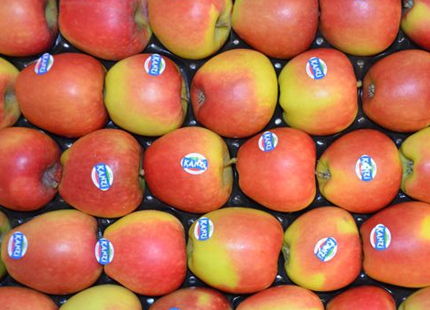 Martelarenplein | Television from Leuven
Every day, Jeroen Meus shows us what to cook through his TV-show Dagelijkse Kost.
Made by Leuven-based production company Hotel Hungaria.
International House | Customized artificial eyes
After an accurate scan of the eye cavity, an artificial eye is 3D printed for a perfect fit.
A cooperation between UZ Leuven and 3D-printing pioneer Materialise. 
 
Park Abbey | Bananas from Leuven
KU Leuven preserves 1.500 different sorts of bananas using a special technique. 
This is the world's largest collection of bananas.
In co-operation with Leuven Mindgate.