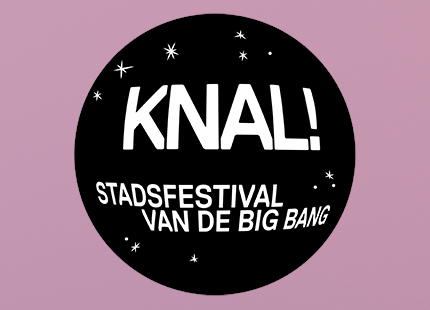 The Leuven Big Bang City Festival – BANG! – runs from 15 October 2021 through 30 January 2022. It's all about the majesty and wonder of the cosmos and our place in it, explored through the imaginings and intellect of scientists and artists. The topic itself is no accident. Nearly a century ago, it was here in Leuven that Georges Lemaître first introduced the Big Bang theory. 
BANG! inventively highlights the intersection of science and art through exhibitions, installations, performances, happenings, lectures, and more on this glocally relevant theme.
The City Festival is a KU[N]ST Leuven initiative, a joint venture between KU Leuven and the City of Leuven.
What can you expect?
A series of world-class exhibitions in Leuven's various museums:
M Leuven 'Imagining the Universe': a prestigious exhibition exploring how the universe was depicted by artists and philosophers from ancient times until the 19th century.
University Library 'To the Edge of Time': an exhibition on the interface of science and contemporary visual art and for which the ground-breaking scientific research of Georges Lemaître serves as the starting point.
Dialogue museum PARCUM connects the city centre with the beautiful grounds of Park Abbey.
Interventions in public spaces.
An innovative programme of music in collaboration with the Stuk arts centre and with the cosmos as a source of inspiration, from 25 November to 5 December 2021. Ranging from Flemish Polyphony to experimental sound, the programme has international allure and features several new creations.
A sophisticated programme of lectures and debates. BOOM! The Big Bang city festival brings together world-renowned Flemish scientists and prominent international thinkers.
A fascinating as well as educational programme geared towards families, with the title Big Bang for Kids. It includes a brand-new theatrical production by fABULEUS and countless initiatives such as the 'Dag van de Ruimtevaart' (day of the space industry), a day dedicated to human space flight organised in conjunction with the Flemish space industry.
Practical info
16.10.2021 - 30.01.2022
Various locations in Leuven
More informatio: website Big Bang Festival