International musical ode to Saint Norbert at Park Abbey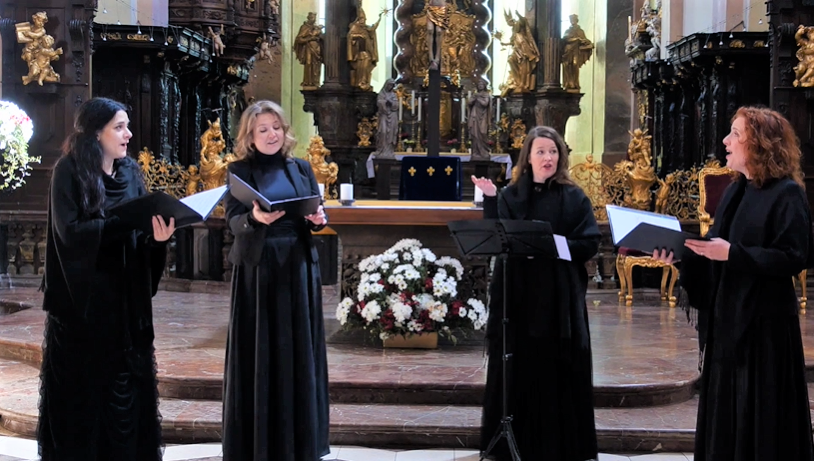 On 6 June 2021, the feast day of Saint Norbert, founder of the Norbertine order, a special concert will take place at Park Abbey's Saint John the Evangelist church, with music from the order's history. Norbertine abbeys around the world can watch and broadcast the concert.
The performance in celebration of the 900th birthday of the order was recorded at the Strahov monastery in Prague.
t this symbolic spot, where Saint Norbert is buried, the internationally renowned Czech ensemble Tiburtina performed chants from the centuries-old Gempe manuscripts. Barbora Kabátková, Hana Blažíková, Daniela Čermáková and Kamila Mazalová combined chants from the Norbertine sisters in Gempe with those from manuscripts from Strahov.
Divine Lightning: 900 Years of the Norbertines
Fittingly, the stunning choir book is on show until 1 August 2021 during the exhibition Divine Lightning: 900 Years of the Norbertines by dialogue museum PARCUM.
This exceptional collection of 26 musical manuscripts from the 18th century belonged to the sisters of the Gempe Norbertine cloister in Sint-Joris-Winge near Leuven, and is held in the Park Abbey archives.