'Summer in Leuven' has become an annual tradition, with summer nights full of music. Mouth-watering food and drinks. Move to the beats of swinging bands or take in a movie at surprising outdoor locations. There's plenty of fun and enjoyment to be had during a summer city trip to Leuven. 
Lots of music and summer movies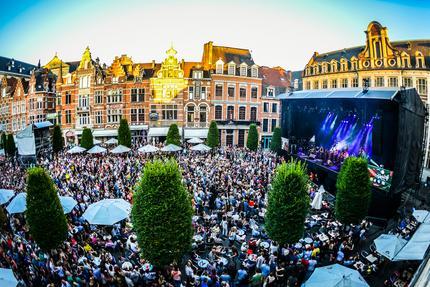 Beleuvenissen | Three Friday nights in July
Free concerts at the Oude Markt and other swinging squares.
Summer Movies | July & August
Free outdoor movie screenings that start as soon as it gets dark.
M-idzomer | Beginning August
A surprising mix of music, dance, performance art, movies and exhibitions.
Half Oogst | Mid-August
Urban dance & street art festival
Hapje Tapje food festival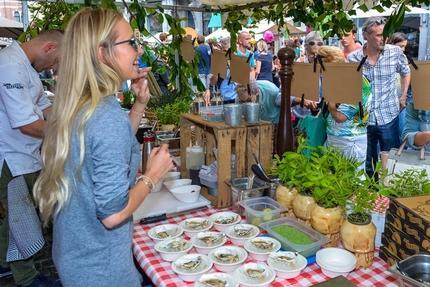 Hapje Tapje, the annual culinary highlight in Leuven, is always held on the first Sunday of August. The city centre becomes the exclusive domain of bon vivants. You can eat your way from one stand to the next along a culinary pathway through the various streets. The Grote Markt is transformed into a Grand Place Gourmande, where the crème de la crème of Leuven's restaurants will be serving up gastronomic dishes. Choose from a wide selection of special beers at the beer market. In the afternoon, go support your favourite bartender in the legendary bartender race. In the evening, visitors are treated to the last course: a fabulous outdoor concert.
Pop-up bars and more tasty treats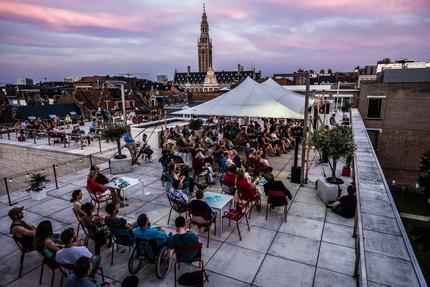 Mouth-watering food and drinks, and fun outdoor summer activities are what Summer in Leuven is all about. You can have a pleasant picnic in various parks around the city or enjoy appetiser and drinks at one of the food trucks. A pop-up cocktail bar opens on the attractive rooftop terrace of museum M Leuven, with a view of the University Library and its tower. Once evening falls, the outdoor bar serves up a varied assortment of musical, spoken-word, and comedy performances.