Leuven is surrounded by glorious Abbeys. The best way to see them is by renting a bike and following this map to see each one. The Abbeys are a great place to reconnect with nature and provide plenty of space for kids to run around. You can even book a special scavenger hunt to do with the whole family at the Park Abbey.
This park has a lot to offer for families and should certainly be on your 'must see' list. At Kessel-Lo, families can visit a small animal farm, rent a boat for a small fee to take out on the lake, enjoy an open air swimming pool, climb on playgrounds, and walk the paths lined with tall trees.
Kessel-Lo Park is also a great place to bring a picnic lunch. There are plenty of park tables to enjoy a meal. Be sure to check out the play gardens, it's a great spot for kids to enjoy!
Not only is this one of Leuven's most popular sites to see, families can also enjoy self guided tours that are perfect for young children. Older family members may enjoy touring the church with the new hololens which provide them a fun 3D perspective of the history of the building.
No interest in digital innovation? There is also a visitor guide available, as well as two self-guided family tours: one for children from age 4 and one for children from age 8.
Leuven offers a wide variety of options for larger tour groups. Why not book a fun tour for the whole family? Take a bike tour and see more of Leuven or book a walking tour to learn more about the architecture and history of the city. Be sure to book the group tour in advance!
A family trip isn't complete without delicious treats! Luckily, Leuven is full of great options for ice cream, waffles, and Belgian chocolate to satisfy any sweet tooth.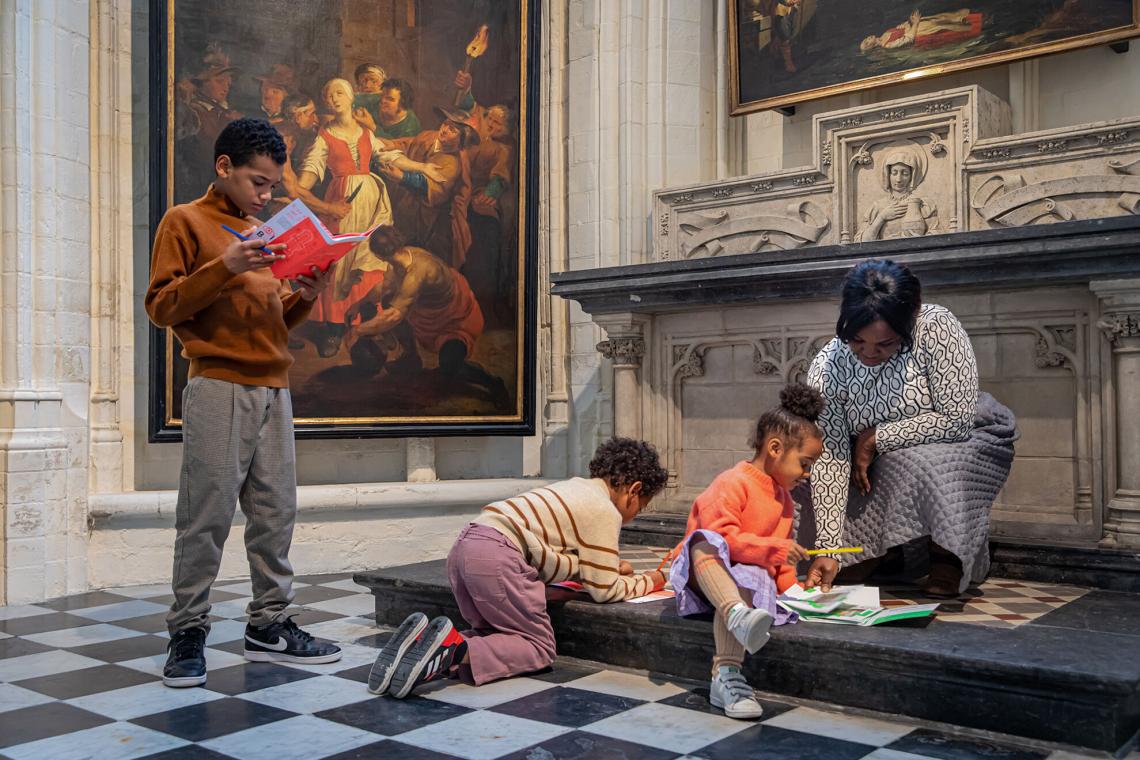 Also discover