February is the most romantic month of the year. Our Facebook fans have suggested the following tips to set your lover's heart aflame in Leuven.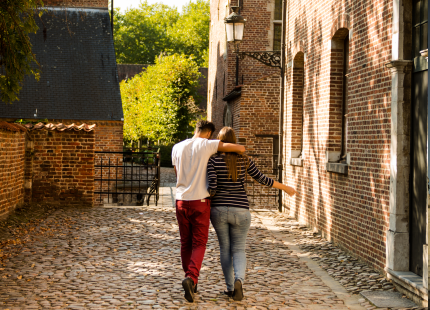 1. Climb up the tower of the university library and enjoy the amazing view of the city. Not as romantic as you'd hoped? One day, an alumnus of the university popped the question there to his girlfriend. And the answer was… YES! 
2. Take a stroll hand in hand and discover the hidden seduction of Leuven. Or rent a bike and make it a sporting trip. Get this ILUVLeuven guide brochure at the tourist desk and go out together.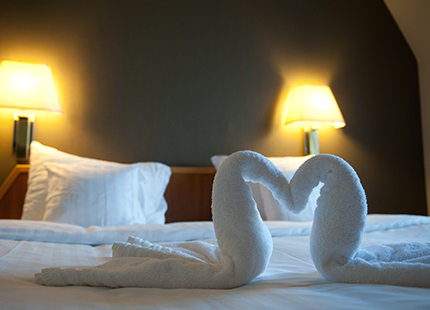 3. Sink down in the red plush seats of the city's theatre and enjoy these musical performances:
4. Spend a romantic night in one of Leuven's hotels. Some hotels even offer a special package, with champagne, rose petals on your bed or a sauna! You won't be able to create such a lovely ambience at home. Book your stay at Hotel Binnenhof, Begijnhof Hotel, Martin's Klooster or Park Inn by Radisson.
5. Buy 'Love-chocolates' by Bittersweet. Or indulge your senses at one of the other Leuven chocolatiers. After all, it's for a good cause, right?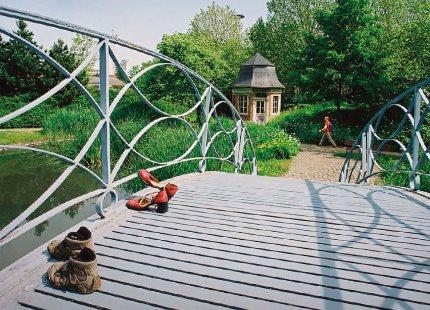 6. Our Facebook fans apparently think a verdant setting is the best place for romance. They suggested a number of well-known and lesser-known green hotspots in Leuven. Discover Ramberg Park or Dijlepark with just the two of you. Or visit the familiar highlights: Great Beguinage, Arenberg Park or Keizersberg Abbey.
7. Can you think of a more romantic place to get married than the most beautiful town hall in the world? Unfortunately only locals enjoy this amazing privilege. But visitors can take a seat on one of the benches opposite the town hall and watch the newly-weds as they pose for photos in front of it.